If you are thinking about enhancing your home with motorized blinds, you've come to the right place. Motorized blinds can simplify your life by anticipating your needs and adjusting themselves automatically in order to create the perfect room ambience during the morning, noon and night. Here are all the benefits explained in more detail.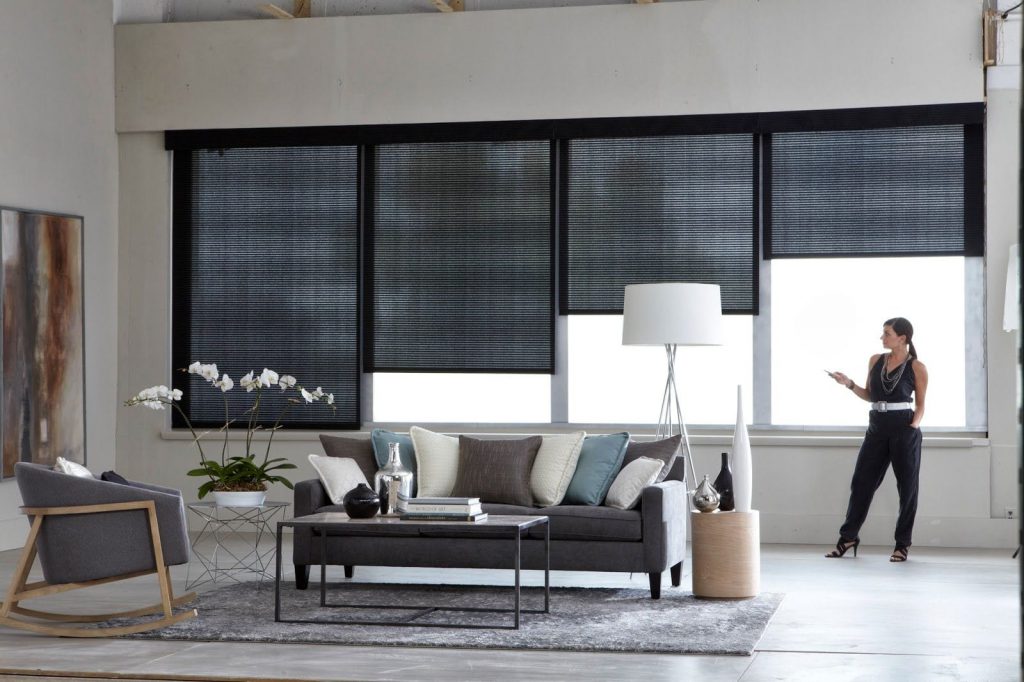 One of the most important benefits of this type of blinds is the convenience they bring with them. They are a home addition that anyone can appreciate, especially since they can be operated with a touch of a button. What makes motorized blinds especially convenient and quite different from traditional blinds is the fact that you don't have to get up in order to adjust them, instead you can rely on an easy-to-use remote to get the job done for you even from across the room. Simply put, you are just a few clicks away from perfectly regulated blinds. This feature is also very useful for elderly people who at times can find the task of getting up quite challenging.
Moreover, an additional aspect of convenience these blinds offer is the possibility to schedule your adjustments to automatically change during the day. For instance, you can set your blinds to raise in the morning while you are preparing for work and the kids prepare for school, and to close up in the evening when you typically start to wind down. You can also set a one-time program for those days you want to sleep in and stay in bed longer. These are made to fit your daily routines perfectly, just find the time to program them.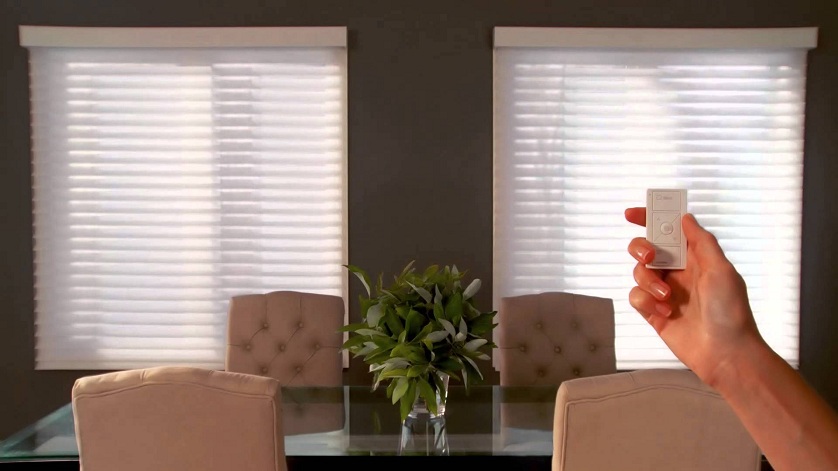 Next, for those of you with small children and pets running around your home, you will surely appreciate the no cord feature that most of these blinds come with. Children are quite curious by nature and may see the cords as playthings when in reality they can be tripping or strangling hazard. So, by opting for motorized types of blinds, you will exclude the risk of them snooping around the windows thus keeping all family members safe, two and four-legged alike.
In instances when you are out of town for a vacation or a two day trip for instance, leaving the appearance that someone is inside can be quite beneficial safety-wise as you can use the mechanism to confuse potential thieves. Schedule the blinds to open and close during the day, and you will succeed in making your home less of a target.