For decades, Human Touch massage chairs have been successful in helping people find relief in their own homes, overcoming physical pain and de-stressing. With products that are intended to help relieve muscle pain, back and neck pain, relieve tension, etc., the brand offers luxurious goods that can improve your lifestyle while helping you live healthier and pain-free. One of their products, the Perfect Chairs, is all about luxury, not only because of its stunning design but more importantly, because of the experience and health-promoting benefits that it offers to users.
With their stunning, elegant designs, these zero-gravity chairs can elevate the style of any room, which is only one of the advantages they offer. So, if you are looking for a stylish and relaxing seating experience for your home, there are many reasons why you should buy the Human Touch Perfect Chair. With the zero-gravity position that it provides, cradling your back and elevating your legs above your heart, the chair is proven to rejuvenate the spine, by decompressing your vertebrae naturally.
Customisable to Your Needs
One important thing that makes this chair an ideal addition to your home, is that it allows the user to customise the zero-gravity seating. This is done by adjusting the recline and leg elevation independently, which gives you the opportunity to find a position to meet your exact personal needs. Moreover, it features armrests with extended length and width, which makes it suitable for different users, while also providing constant support, even while the chair reclines. It also features lumbar support that can be adjusted by using a release valve.
This can help you adjust the chair for your height, to accommodate a variety of users, adjusting to different body types perfectly, making it feel like the chair was designed specifically for the person using it. All of this makes the Human Touch Perfect Chair suitable for almost any person. Furthermore, this comfortable zero-gravity chair also features full support articulating pillow with a magnetic clasp for easy adjustment, providing ergonomic comfort for your neck and back.
Relieving Pressure Points and Pain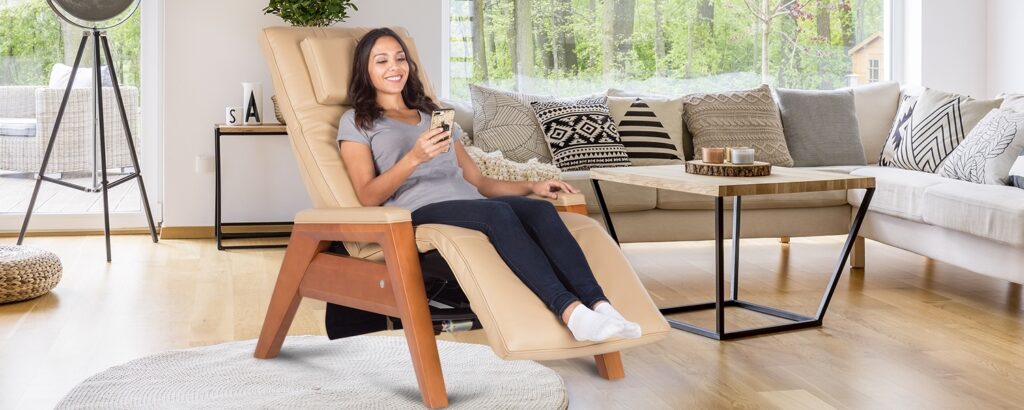 Human Touch designs their chair to evenly distribute the body weight over the entire surface, thus eliminating uncomfortable and painful pressure points all the way from the heels to the head. This helps boost health and promote better posture, blood flow, more energy and strength, which ultimately results in a better mood, as well as relief for stress-related issues.
Relieving Stress and Improving Lifestyle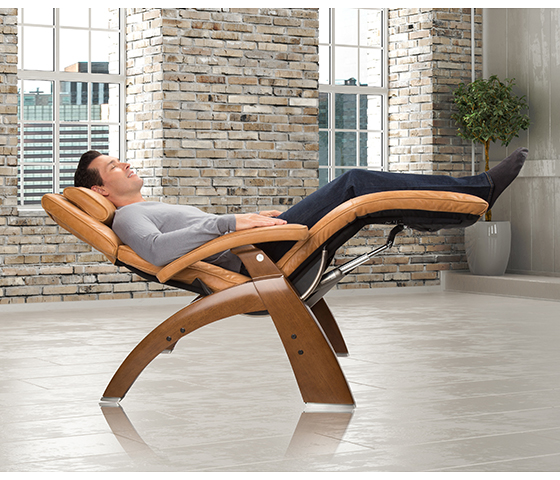 All of this results not only in a healthier body and better quality of life, but it also provides the user with a deep and significant relaxation. In today's world, when stress is considered to be one of the biggest enemies of our health, a means for such relaxation is much more than luxury, it is a necessity, and the Human Touch Perfect Chair is one of the solutions you can choose for yourself.
Promoting Overall Health
While the fast pain-relief, comfort, and relaxation are highly enjoyable, the best thing about all of this is that it improves your overall health in the long run. Helping you rest in a comfortable and healthy position, this life-changing therapeutic chair gives your body the chance to regenerate and recuperate. Furthermore, because when you use it regularly it improving your posture, it helps you live a more pain-free life, as well as protect you from chronic pain. Better blood flow also means that it allows your body to take better care of your major organs and your brain, which is incredibly important for your overall wellbeing.
Perfect for Anyone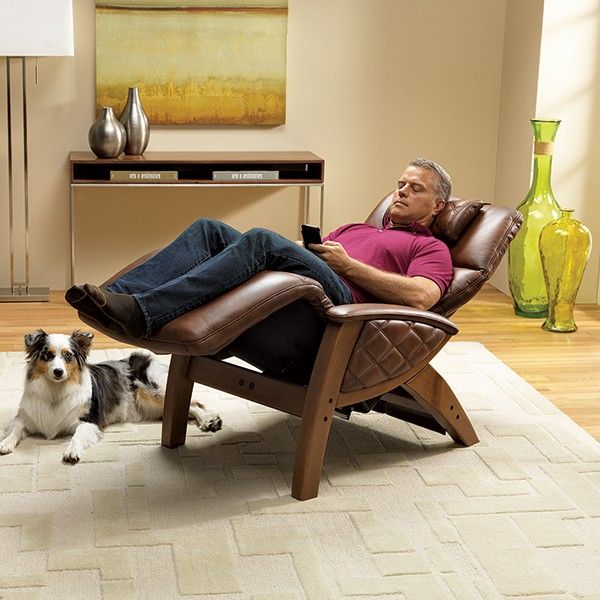 The Perfect Chair is ideal for people who suffer from lower back pain, people recovering from injuries and surgeries, people with poor blood flow, etc. The position it provides you can also help with headaches, and other aches, and it can be a great aid for chronic pain management. However, the chair is also recommendable for anyone, as it can help you maintain both your physical and mental health.
While using innovative solutions, like height adjustable table can significantly help you if you lead a sedentary lifestyle, especially if you work on a computer, allowing you to alternate between sitting and standing, as well as move more while working, using a zero-gravity chair can provide your body with additional relief. It's the ideal way to bring your body to its natural position, which will also result in better focus and productivity.
Superior Quality and Craftsmanship
In combination with its aesthetically pleasing form and its carefully researched and developed functionality, its superior quality and craftsmanship, are two more important factors that make this Human Touch chair deserving of its name. Everything on this chair is made to last. All the materials, as well as the mechanism that allows you to recline the chair and reposition it until you find the perfect position for your body, are protected and made durable and sturdy while providing quiet and smooth gliding.
Additional Options
Because of the comfort it offers, you can also use the Perfect Chair to finish tasks that can be done sitting – in a healthy and natural position, which gives you comfort and doesn't hurt your body in the process. To aid you with this, the manufacturer also offers convenient high-quality accessories, such as the Human Touch Perfect Chair laptop desk or their accessory table.