Purchasing a home lift is definitely a worthwhile investment and that's for some many great reasons. They increase the convenience of moving within your home and increase the resale value of your property. Furthermore, they are a great ally for people dealing with mobility issues, which means that you do not need to move out of your two-story house. Plus, they are very convenient if you need to move furniture, and it is also worth taking into account that they take up less space than stairs! However, before purchasing a residential lift, there are some factors to consider to make the most out of your investment for the future. For that very reason, here is a small guide on what to look for when buying a small house lift.
Energy-Efficient Lift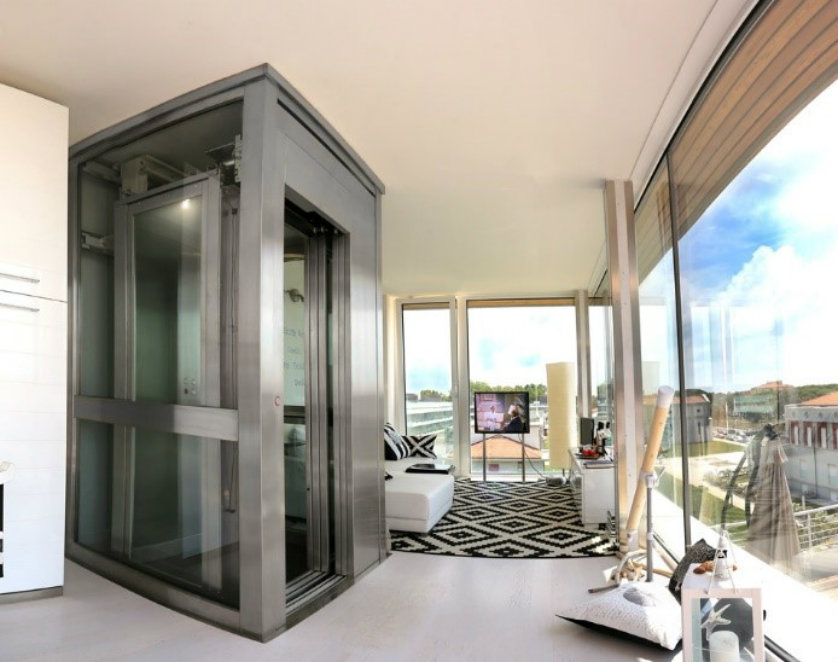 This awesome convenience definitely comes at a price as the moving of your lift will probably be electrically powered. So, before you purchase your small house lift, look up how much energy it will need and do your math. Electric appliances can really rack your electricity bill up. Even if they do not use too much power, using them constantly adds up. A low power setting or energy conservation features would make a world of difference to your savings account.
Low-Vibration Lift
Imagine being woken up in the middle of the night every time someone wants to use the bathroom downstairs. Even during the day, it would feel like living next to a train station. Be sure to ask the manufacturer if the model you are considering is a low vibration small house lift or it is a small but extra loud lift that's more suitable for a factory setting.
Smart Monitoring and Smartphone Connectivity
Embrace all the perks of high-tech features that home lifts offer – there are various models of modern elevators which you can connect to your smartphone that allow you to operate the elevator with your phone. Bear in mind that having this option makes the elevator accessible for anyone.
Custom Design
In case you need to install an elevator in an already built home, you might dread ruining your home aesthetics. You may think that all that hard work you have put in decorating your home is for nothing, but don't dread it that much. Today, you can have a say in the design of the lift you want to install in your home and that's a big plus. Depending on your needs and the size of your house, you might need an elevator that fits more than two people at a time or one that can fit in the available space you have.
Great Customer Service and Experienced Engineers
You don't stop being a customer after the transaction is complete and your lift is installed. An elevator needs maintenance and a trained engineer to fix any issues that may come up in the future.