Camping can be such an adventurous and exciting activity. Being surrounded by nature's wonders is one of the most beneficial things you can do for your health, both physical and mental. No wonder why so many health professionals, recommend camping so much.
Still, as beautiful and exciting as it is, camping can also be dangerous, especially when you're not properly prepared for it. There are things that you just absolutely cannot go without, including items to ensure comfort and safety. You can buy many of these items as part of a well-made camping essentials kit or separately.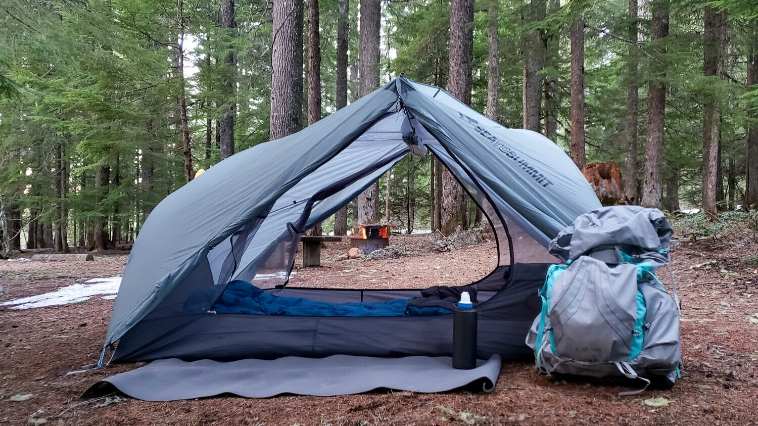 Tent & Sleeping Bag
The very first two items in your camping essentials kit, whether DIY or store-bought, should be a good tent and a good sleeping bag. A camping trip isn't really a camping trip if you're staying at a bungalow, the real magic happens when a tent is your primary station. Giving you shelter where shelter is scarce, a sturdy and waterproof tent should be the first item on your camping essentials checklist.
Before buying a tent, you should know the number of people that will need to sleep in it. Tents can support as little as one and as many as 20 people if you really want to have everybody together in one place. However, I'd recommend going with a bunch of smaller tents instead of a huge one to ensure comfort, storing space, and just provide freedom and privacy for everyone you're on the trip.
You'll also need to make sure the tent you're getting is quality-made, so check stats like material, waterproofing, and the like to secure maximum comfort and protection from the elements.
As for the sleeping bag, it needs to be soft enough to be comfortable to sleep in, but things like waterproofing are also welcome. Also, make sure that the bag is easy to pack and unpack and doesn't take up too much space. And don't forget to look for a model that's made of high-quality material!
Sustenance
No matter if you're going away for a day, a week, a month or longer, proper food and drinks are of utmost importance. The human body can go a while without food, but water is a whole other issue. That's why the first thing you need to figure out is how much water you'll need to take with you or if there will be a place to get water from where you're going to set up camp.
If there is a river nearby, make sure to check if the water is drinkable. You can do this by checking in with local authorities, a forest ranger, or someone who knows the area well. Still, taking some water with you is recommended, so get a bunch of good thermos bottles and fill them up. Always remember that you'll need water for drinking as much as you'll need it for cooking, so plan ahead.
As for food, go with simple things like canned foods, dry foods, fruits and veggies kept in a portable cooler, and other items that won't spoil easily.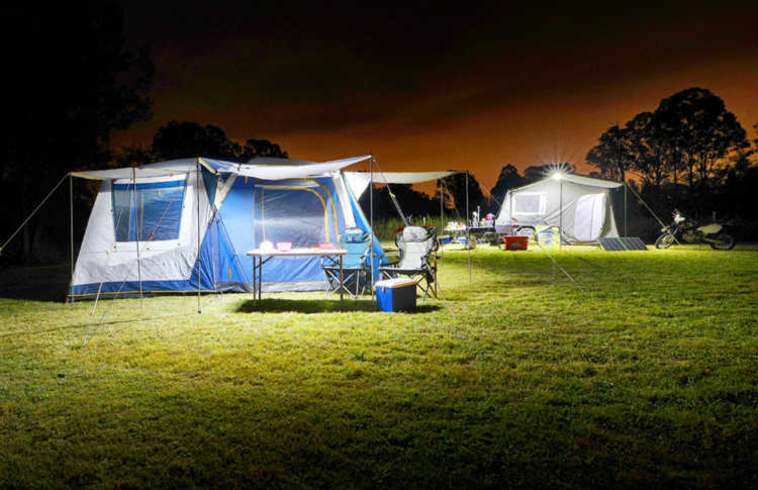 Accessories
Finally, we have all the little knick-knacks that will round your essential camping gear up and really solidify your safety and comfort during your stay in the great outdoors.
First on the list is a good knife. You don't need anything huge. A retractable blade can do just fine, though if you're going in some deep woods, something with a sturdy handle will do more good. A knife can come in handy in many situations, from cutting a bit of wood to opening cans to saving you from potentially life-threatening situations. Make sure the knife is well made and well stored and kept away from children.
Next up is a flashlight. No matter if it's big or small, a flashlight will come in handy at night or when you're trying to find something in your backpack. A little bit of artificial light never hurt anybody. So, get a rechargeable or single-use-battery powered flashlight and keep it close. You never know when you might need it!
And don't forget to take an insect repellant. Even though your tent should come with netting at the entrance to enable you to sleep with the "door open" you'll still need a good insect repellant for when you're out and about, sitting by the fire, or doing anything else. It's better to be safe and unbothered by bugs and mosquitoes than to waste time flapping your hands around, trying to avoid getting bitten.