The workforce, their preparedness, their state of mind, as well as their job satisfaction, are some of the most important factors that can determine the success of any business because they have a huge impact on the quality of customer service and customer satisfaction. While all of these factors are complex concepts that depend on a number of things, even something as simple as good quality and stylish uniforms can make a huge difference and push your business in the right direction.
The Benefits of Uniforms for Businesses
Well-chosen uniforms, customised to your company, can do wonders for the image of your business, as well as the satisfaction of your employees. When employees wear customised embroidered work shirts and other work garments, they identify with the company because they have physical evidence that shows they are a part of the team, a crucial part of the company, and its true representative. This is why, on top of creating a recognisable image of the company, work uniforms can ultimately have an impact on the employees' productiveness.
When we think about uniforms, most of us imagine military members, police officers, warehouse workers, restaurant workers, retail workers, etc. However, most companies and organisations regardless of the industry can benefit from implementing work uniforms. Staff shirts, t-shirts, pants, blazers, aprons, skirts, and most other garments can be part of uniforms, depending on the business. Some businesses may use full custom uniform outfits, while others may benefit from one garment, such as aprons or embroidered work shirts.
Along with your business place, the style of the workplace, the cleanliness, etc., uniforms tell part of the story of your company. Like with any type of clothes, through the uniforms you choose, you will communicate with your customers.
When employees are wearing nice-looking uniforms that fit them well, ones that are made of quality materials, and that are comfortable, you are basically telling your customer that you prioritise your employees and their satisfaction and that you run a company that is trustworthy, provides quality products or services, etc. So, in other terms, uniforms may affect the business in many ways. The three most important things to consider when choosing uniforms are comfort, style, and practicality. And, of course, for any of those things to be fulfilled, you should only invest in quality work uniforms.
Uniforms Should Be Stylish but Appropriate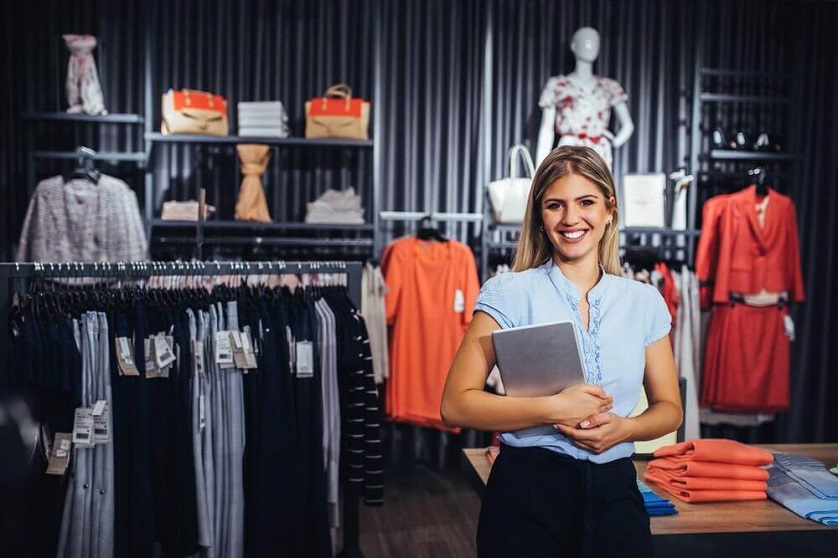 Naturally, when you are buying uniforms for your employees, you want them to look good and elevate the image of your company. This is why it's important to go for stylish clothes. Not only will employees feel better in nice-looking uniforms, but customers and clients will also appreciate it. Of course, uniforms need to be appropriate for the workplace as well as the particular business. The clothes should fit the employees well, they should be fashionable and you should always go for modest.
It's also really important that the employees like their uniforms. While of course, it's virtually impossible to satisfy everyone's taste, getting simple garments, such as custom work shirts, simple pants or skirts, is your best bet. The best way to make sure that you are choosing well, is to also consult with the people who will be wearing them, namely your employees, let them express their perspective and allow them to have a say in your decision.
Comfort Above All
For any type of clothes to be comfortable, they need to be made of quality materials that won't irritate the skin and they need to fit well. Good craftsmanship is also crucial. When it comes to working clothes, comfort can have a huge impact on your business. Soft, breathable materials like cotton-polyester blends, bamboo and linen are always the best choice.
Working all day in uncomfortable clothes can irritate anyone, it can stress you out and it can disrupt your productivity. An uncomfortable workplace, regardless of what is causing the discomfort, can have a very negative impact on the employees physical, psychological and emotional state, which will ultimately affect the quality of their work, and consequently the customer service, and the overall image of your company. So, when you are choosing the uniform for your business, it's important that you look for garments that aren't restrictive, so the employee can move freely.
Convenient and Practical
One of the reasons why work uniforms are a good idea is that they can be very practical for employees. For one, they won't have to spend a lot of time choosing outfits appropriate for their workplace, and most importantly it will save them money. However, for uniforms to be truly practical they also need to be appropriate for the specific business. So, for instance, if you are running a restaurant, you need to get comfortable and functional hospitality aprons. If you are looking for corporate uniforms, you may go for work shirts, blazers, pants, etc.
Practicality also depends on the quality of the uniforms. For instance, if the materials aren't breathable, they will not only cause discomfort for the person wearing them but also, they will require washing more often. So, it's very important that you buy uniforms that are convenient. This means that they should be made of high-quality materials, which are breathable, stain-resistant, machine washable, durable and gentle on the skin.