A motorcycle can get you from point A to point B just as any other mode of transportation. However, riders very often share a special bond with their bikes, which is not the case with other vehicle types. Riding a motorbike is a fun and exciting activity, and whether you are racing or just enjoying the sense of freedom it gives, there comes the time in the life of every biker, when you start thinking about improving its performance.
So, if you want a great looking machine that you can ride faster, then you need more than just the stock setup. Aftermarket parts and upgrades vary greatly in price, so depending on your budget and your needs at the given time, you can buy motorcycle parts online and make the most of your ride. Here is a list of parts that can they help you increase your bike performance and improve its look.
10 Must-Have Parts to Ensure More Enjoyable Rides
Exhausts
This is the first and most obvious performance upgrade. If you are a bike enthusiast, you probably know that stock exhaust systems are heavier than aftermarket ones and restrictive in some cases. Replacing your exhaust is a great solution if you want to reduce weight from your bike and boost its throttle response. If you are going for the looks, choose carbon fibre exhaust, but if you are looking for a more durable solution, then opt for titanium or steel.
Air Filters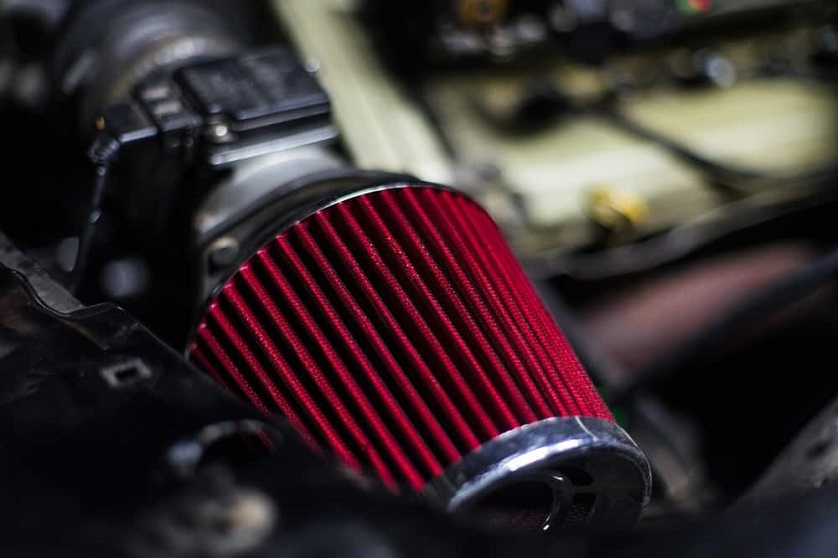 Exhausts and air filters go together and when paired correctly, they can increase power and give you a more usable torque curve. A cleaner air intake results in more efficient combustion and it's a worthwhile investment that can prolong the life of your motorcycle.
Mirrors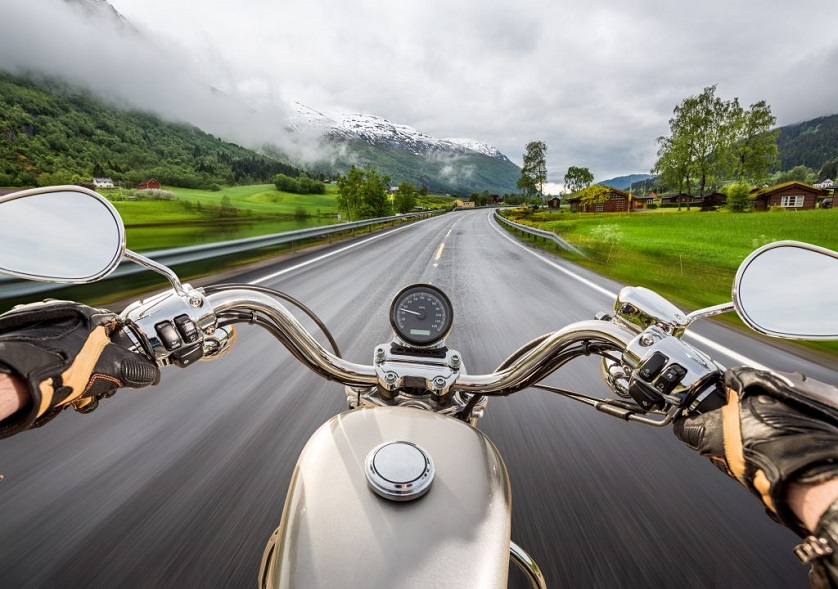 While they are a legal requirement that helps you see what's around you at any time, you can replace your stock mirrors for better-looking alternatives and give your bike a refreshing, new look.
Wheel Parts
To reduce the weight of your motorcycle, you can opt for lighter aftermarket wheels. They can make a big difference in your riding experience and help your handling, especially your entry and drive out of the corner. No matter the type of bike you have, upgraded wheels and wheel parts can provide astounding results and improve your overall riding experience.
Batteries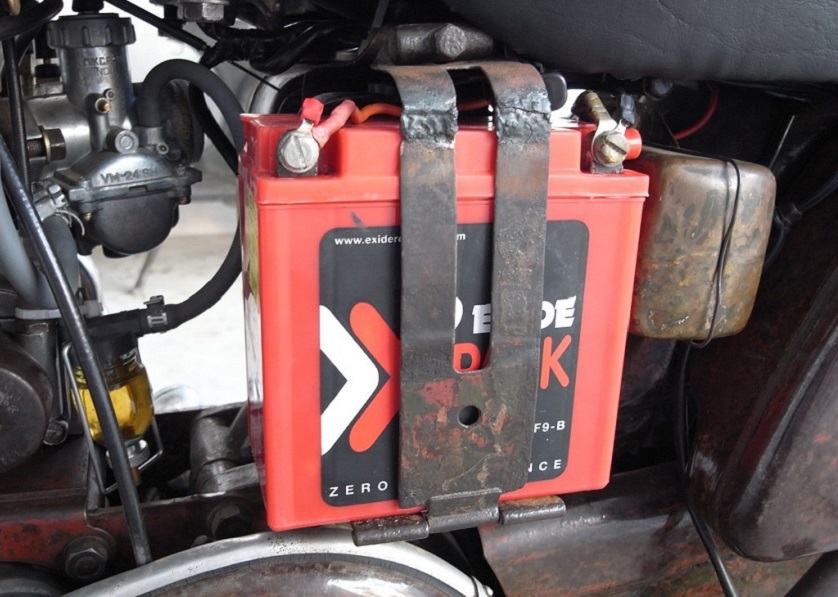 The battery can affect the overall weight of the motorcycle and lithium batteries are a much lighter option compared to lead-acid batteries, but also, they can improve the starting performance as well.
Handlebars
Handlebars are some of the simplest parts to upgrade and can improve the way your bike responds to your inputs while riding.
Suspension
To improve handling, consider adjustable suspension. It will give you complete control over adjusting the compression and damping settings as well as springing for your weight. A well-set up bike can provide confidence when you go fast, however, it's always a good idea to consider getting your suspension professionally installed if you want to tune your motorcycle to your personal weight, handling and comfort. This will make your rides safer and smoother, especially once you have invested in increasing its power and/or made some other performance upgrades.
Brakes
Your motorcycle's braking system is yet another aspect of your handling performance. To improve braking power, most riders replace their stock lines with braided lines. They give you a more consistent feel and performance and reduce the chances of brake fade.
Tires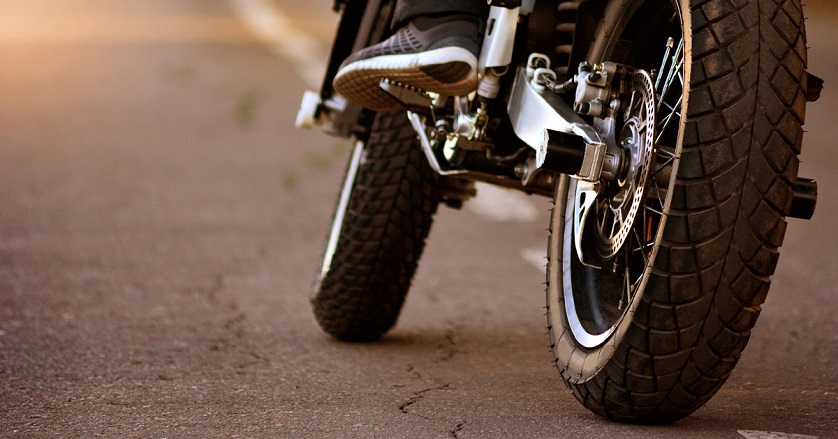 A quality set of tires is a must for a great performance. Finding the right ones may take some trial and error, but don't give up because once you will find the right ones, you will feel the difference in both levels of grip and bike handling. They play a huge role in increasing the comfort level and safety of your ride, so make sure you choose high-quality motorcycle tires.
To improve your braking performance in terms of initial bite and reduced brake fade, consider race pads. They have metal particles that can improve friction and handle heat better.
Crash Protection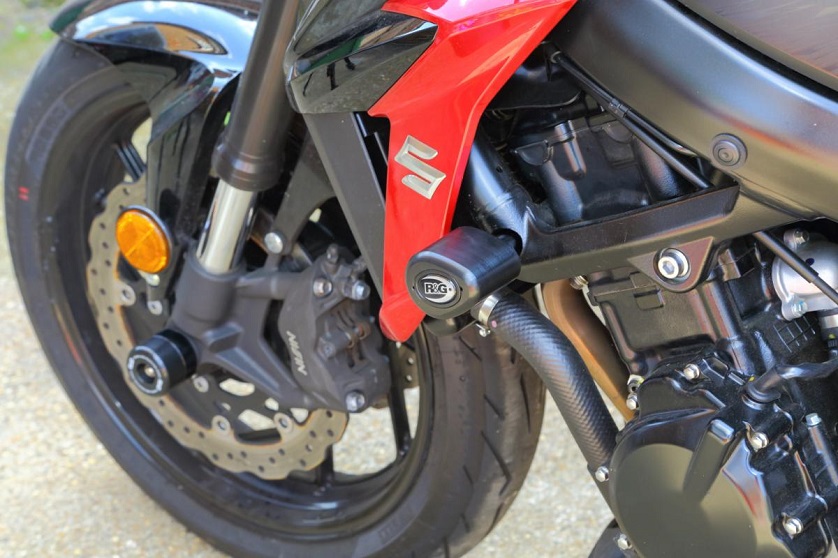 Also, you may consider investing in crash protection, so different areas of your bike like the wheels/axles, tank and frame will be protected at all times. It is worthwhile as we all know bikes are heavy and can be dropped sometimes. Even at low speed or when stopped, a bike that's tipped over can be damaged. That being said, you may want to learn why buying motorcycle covers is a smart investment and how it can help you protect your favourite machine when you are not riding it.
How to Know If the Part You Are Looking at Fits Your Motorcycle
There are many different types of bike performance improvement parts on the market and choosing the right ones can be a daunting task, especially when buying motorcycle parts online. You need to make sure the part fits before purchasing it and to avoid investing in an incompatible part you need to know your motorcycle's year/make/model or fitment data. Also, always buy from reputable sellers that give complete, clear and accurate fitment information on each product description.
Take Proper Care of Your Motorcycle
In the end, taking proper care of your motorcycle and having the essential tools to stay safe and cool while on the road, as well as wearing protective gear and a sturdy helmet is what you need to keep yourself and your two-wheeled buddy safe and protected wherever the road takes you.