Covering your walls with wallpaper is a great way to freshen up your home. Wallpapers today come in many varieties, both in design and in the materials with which they are made. But even now, with all the different wallpaper options, there are still people that flinch at the mention of the word "wallpaper", probably having a flashback to the traumatic memories of their parents' or grandparents' entirely wallpapered houses.
However unbelievable it may seem, with the right wallpapers, even having an entire room wallpapered can not only be pleasant to look at but also stylish. The key is to approach the room holistically. In other words, to match your space, furniture and walls in a way that will make your home even more comfortable for you. And, of course, to choose the right wallpaper.
After scanning the wide selection of wallpaper designs, many homeowners go for grasscloth. Grasscloth wall paper not only allows you to decorate the space with colour and patterns, but it also has a unique natural texture that adds warmth and depth.
What Is Grasscloth Wallpaper?
Grasscloth wallpaper is made of handwoven strands of fibres from different types of natural grass. Being made by hand, and of natural fibres, with grasscloth, guarantees that your walls will be unique. But, unlike with printed wallpapers, when you decide on this kind of wall covering, keep in mind that small variations in colour or in texture are expected. Some people welcome these small imperfections. In fact, for some, they're one of the reasons why grasscloth wallpaper is a tempting choice. No two rolls are the same. So, if you are someone that likes uniqueness and originality, this is the perfect choice for you.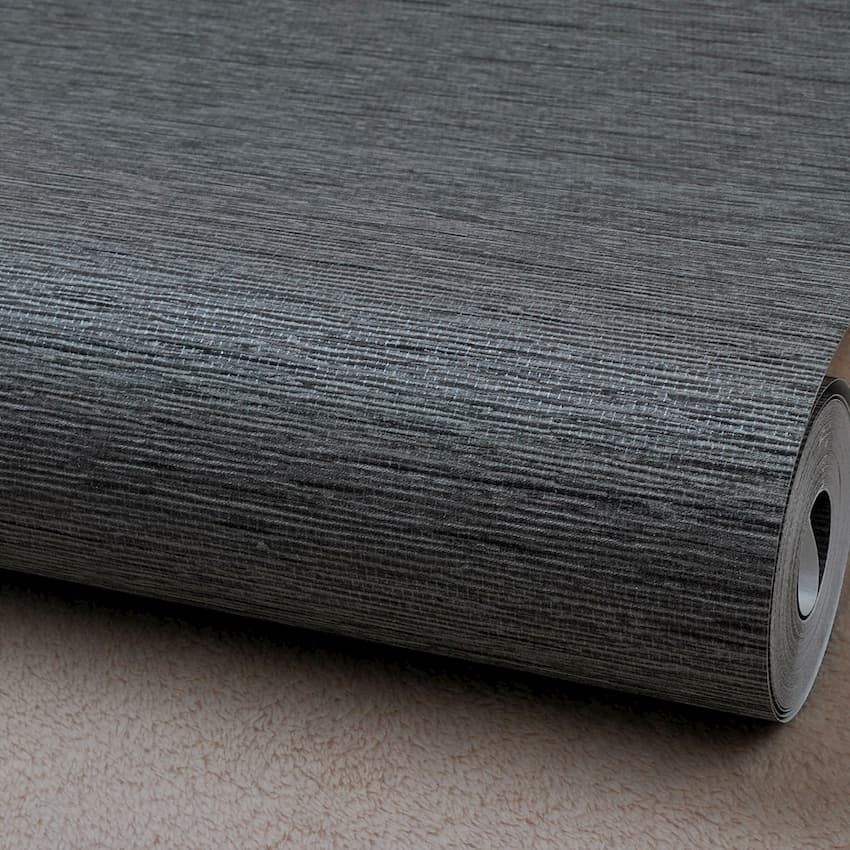 Before Buying Grasscloth Wallpaper
Though it's beautiful, there are things to take into consideration before deciding to cover your walls with grasscloth.
It's sensitive to water, so using grasscloth for your walls in the bathroom or in the kitchen, where water damage is most likely, is not the best idea. This is why the most suitable places for this type of wallpaper are the living room, the study room or the bedroom.
Even more than other types of wallpapers, grasscloth absorbs smells. So, think about your family's habits. Smoke from cigarettes and foods can linger on for some time on this natural wall covering.
Grasscloth is harder to clean than other "washable" wallpapers, which also goes to show that some rooms are more suitable for them than others.
If you are a cat owner, you probably know how much cats enjoy sharpening their claws. So, if you think your cat will find a material with natural scent and texture irresistible, consider installing grasscloth higher up on the walls, like for instance above the chair rail.
If all this seems like too much trouble, the good news is that you don't have to give up on this beautiful wallpaper yet.
With all the technologies they have around them, of course, manufacturers have thought of a way to allow you to have it all – a beautiful wallpaper with natural patterns, but also easier to maintain and cheaper. So, other than with natural grass, grasscloth wall covering can be made of vinyl that can mimic real grasscloth perfectly.
This may also be a better choice for those that feel like their brain will explode when a pattern is off by even a millimetre since with the real thing, you can have small discrepancies. This so-called faux grasscloth wall paper is also a good choice for rooms that are exposed to more water or to other possibly damaging conditions.
How to Decorate Different Rooms With This Wallpaper
Grasscloth wall covering can add elegancy to a classic living room, or boldness to a more contemporary-style living room. It can also calm down the colourfulness, or charge up the playfulness. It can add depth and tranquillity to a bedroom, character to a study room, or brightness to a hallway.
Living Room
If you are afraid that covering everything, even if in the most agreeable manner, might overwhelm your living room, you can choose to only cover either the top or the bottom part of the walls, or to cover the top and the bottom of the walls with two different wallpapers. Or you could only cover the ceiling, the back of the bookshelves, the wall behind your sofa, or break the decorating rules in your own way.
For a living room, the most popular thing, though, is using wallpaper to create a feature wall. For a feature wall, people will usually select the wall behind the television, or behind the fireplace, if there is one. Whatever wall you choose for it, make sure it's the only one you want the focus at, because the whole point of even having a feature wall, is to make it the focal point of the room.
Bedroom
The bedroom walls should ideally be calming. This, of course, means different thing to different people. Other than wallpapering the entire room, a popular decor for a modern bedroom is making a featuring wall. Just like with the living room, if you decide to have a featuring wall, choose one that stands out. This is most often the wall behind the headboard or any wall against which you have placed your bed. This, however, is not the only option. One good rule of thumb you can follow is to go for a wall that stands out and keep in mind that it's the wall that's going to catch the first glance of the person entering the room.
Study Room
Grasscloth wall covering is also great for the study room. This should be a peaceful place without distractions, that will inspire you to work. Just like with the other rooms, you could go for the entire room, or you could choose an accent wall. Simpler patterns and lighter colours, are less showy and will make the study room appear wider. Plus, simplicity is much better for productivity instead of a busy space with bold colours and patterns which can be distracting.