Sheds offer a dedicated place to keep your gardening equipment neatly stored and organized. Besides, they can be used to store your bikes, sports equipment and other items that you don't have a proper place to store them in. On top of that, they can also serve as a focal point in your garden, adding a defining element to your backyard's landscape. Let's take a closer look at the benefits of storage sheds and why they can be the perfect addition to your property.
Benefits of Storage Sheds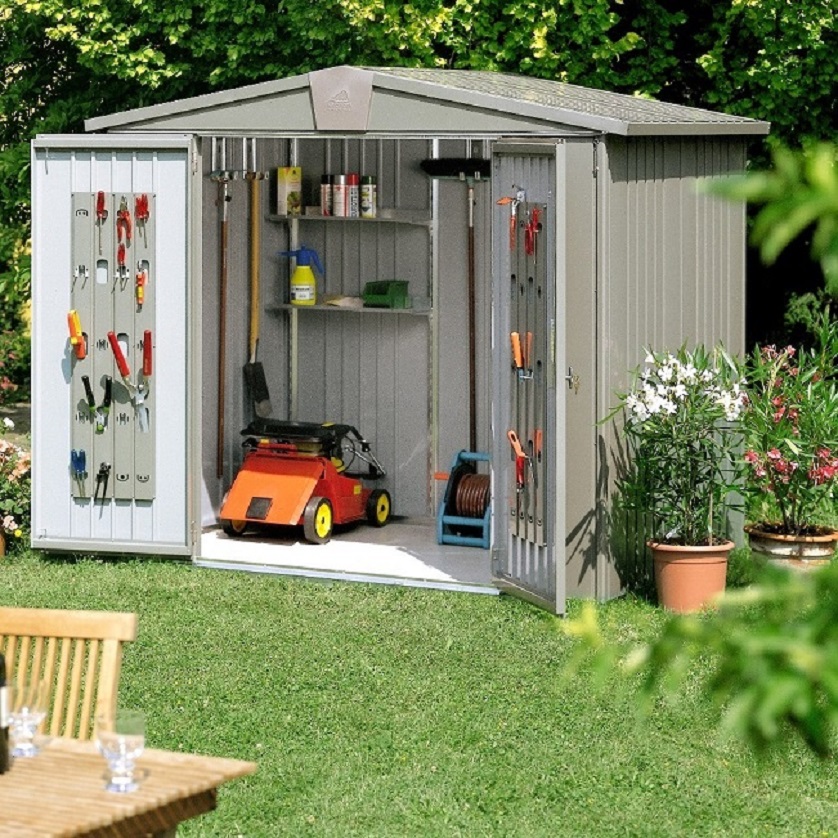 Keep Your Belongings Organized
One of the biggest benefits of storage sheds is keeping your gardening and backyard necessities neatly organized. From lawnmowers and pots to BBQ essentials and extra chairs, these units can store whatever you need to have out of sight. Storage sheds come in different sizes, so you can choose your ideal size based on the number of items you need to store.
Use It as a Workshop or a Home Office
Storage sheds can be the perfect place to tackle your DIY projects or dive deeper into your favourite hobby. You can keep everything you need for your upcoming projects in this unit and designate a corner where you will work on your creations. Furthermore, maybe your home is not big enough to turn one room into a home office; worry not, your storage shed can be easily converted into your own private sanctuary where you can do your job in peace and quiet.
Cost-Effective
Nowadays it's a lot more affordable to buy a ready-made shed kit online than to build one from scratch. Building a shed from scratch requires power tools that can cost hundreds of dollars and you may not even know how to use them. So you may spend a lot of money and time to figure out how to build the shed, where to start and what to do exactly. In the end, you might end up building an unstable shed that's not safe to stay in and you might end up taking it down. Avoid such mistakes and buy sheds online from a reputable retailer that will give you a long warranty on this product.
Once you start browsing the online market, you will realize there are tons of options to choose from. Just look for shed kits online and find the perfect shed that can suit your needs and decor style. They come in various materials that can stand the test of time – consider your needs and choose accordingly.
Another advantage of buying a ready-made shed is that most manufacturers offer a warranty on their products, so if something goes wrong, you won't have to worry about repair costs or the extra fees. Plus, most retailers offer delivery services, which means all you need to do is just find the right model for you, order it online and wait for it to be delivered to your home.
Boosts Your Curb Appeal
Storage sheds have greatly evolved in their design since they first appeared on the market. Today they come in so many different styles, sizes and colours that they can be actually used to spruce up the appearance of your yard. When looking to buy shed kits online, opt for a model that blends with your property's overall style. Add some flower beds and other decorations around it to boost your property's curb appeal.
Installation Tips

Before installing your shed, make sure it has a concrete slab as a foundation that will prevent insects from breeding underneath its flooring, especially if the shed is made from wood. For extra precaution, before buying a storage shed, make sure that there is a plastic floor installed.