Just like us, dogs also need certain supplies for their day-to-day lives that we, owners, need to acquire for them. Though the array of these supplies varies depending on the dog's breed and specific needs, there are certain basic supplies that every dog owner should be equipped with before welcoming their new furry friend at home.
Think water and food bowls, dog food, treats, toys, brushes for their fur and teeth, dog shampoo, toothpaste, collar, ID tag, leash, non-toxic cleanser, poop baggies, a dog bed, a dog crate, and the list goes on and on.
And while, yes, all of the items I just listed above are of great essence, today I'll focus on all the benefits that dog crates offer and all the ways they can improve yours and your canine's life.
Choosing the Crate
When shopping, you'll come across a wide range of crate types, including collapsible dog crate for car models and various other non-collapsible ones. Both of these types have their distinct uses and benefits, and which one you end up choosing will depend on your needs and preferences.
Collapsible – As their name suggests, these units can be collapsed and, as such, they're easy to store in the trunk of your vehicle. When not in use, they're also very easy to store due to their compact design. Furthermore, they're packed with various handy features, such as a lockable door, a removable plastic tray for easy cleaning and handles for convenient portability. On the plus side, they're also very lightweight, regardless of whether you opt for a fabric or a metal model.
When choosing the ideal model, you might wonder "how do you fold a portable dog crate". Well, when shopping from a reputable supplier, it's very likely that they will provide videos showing each and every step of the folding process. Also, you can always do a little search on the internet and find videos on how to do it if the supplier doesn't offer any.
Non-Collapsible – These units can be pretty heavy due to their design. That means they're not that easy to carry and you can't store them away as neatly as the collapsible dog crate for car. This might come off as a big disadvantage if you don't have that much available floor space at home. Still, thanks to their sturdiness, they make a great option for air travel. Taking into account all these aspects, choosing the suitable type for your needs comes down to your day-to-day needs.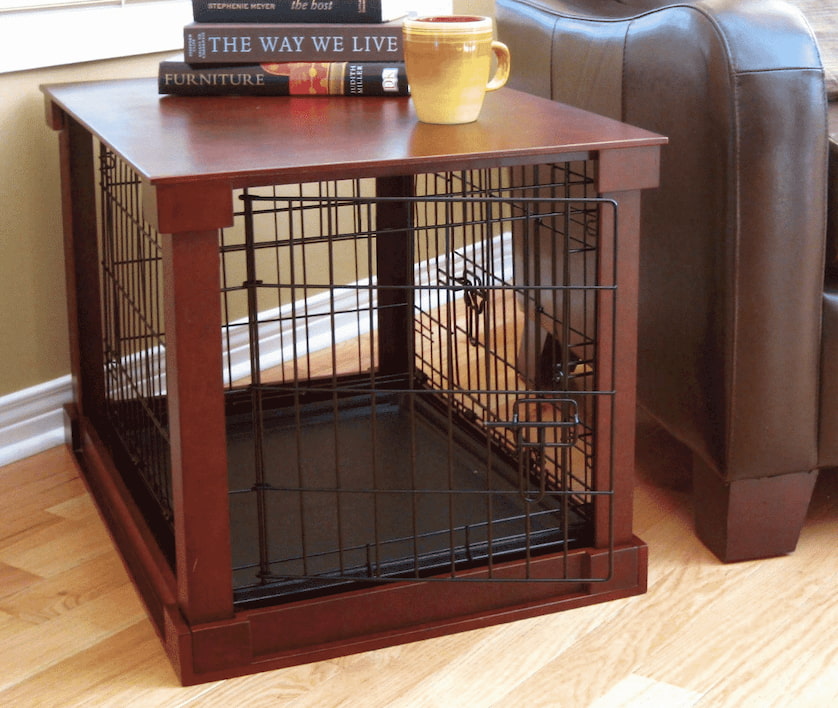 The Benefits of Using a Crate
First and foremost, collapsible dog crate models make trips to the vet, the store, to the park or around the country that much easier and safer for both you and your furry pal. Furthermore, when visiting new places that your dog is unfamiliar with, the crate can serve as his safe haven. Even more so when you put inside it his favourite blankie or toys to bring the smell and feel of your home.
Likewise, you can make the most of the crate even when you're at home as it's the perfect spot for your dog to have some time alone, away from everyone else. This is especially useful when you have guests around and you have a canine that's not exactly all that excited about being around strangers. The good thing about having a crate is that your dog can still be close by and you can keep an eye on him. That way, he can still feel like a part of the family while having his own space.
When it comes to training, collapsible dog crates are great in keeping your furry pal in this secure spot away from distractions, and from anything that makes him excited or stressed out. This is why they're ideal for training control, and could provide you with the much-needed peace of mind when you have to run some errand and your dog has to stay at home. That way, he would be kept safe in its comfortable place, not causing any troubles around the house.