Every season there's a new IT bag on runway shows that we all want to posses. This is usually a piece of art that astonishes and leaves fashionistas and designers in awe by how exquisite it is. And while most of us can only daydream how it'd feel to have such a trendy piece of accessory, bear in mind the famous and oh so realistic saying – fashion trends come and go. If you too (like me and thousands of other gals around the globe) are on a limited budget and need to purchase bags that are budget-friendly but then again scream style, I got good news for you – leather bags!
A fine leather bag is an investment that will last you for years to come and won't let you down in terms of style. If you have one for every occasion, you basically have set yourself for life. Now let's look at the different types of leather bags for ladies and see which ones fit best certain occasions.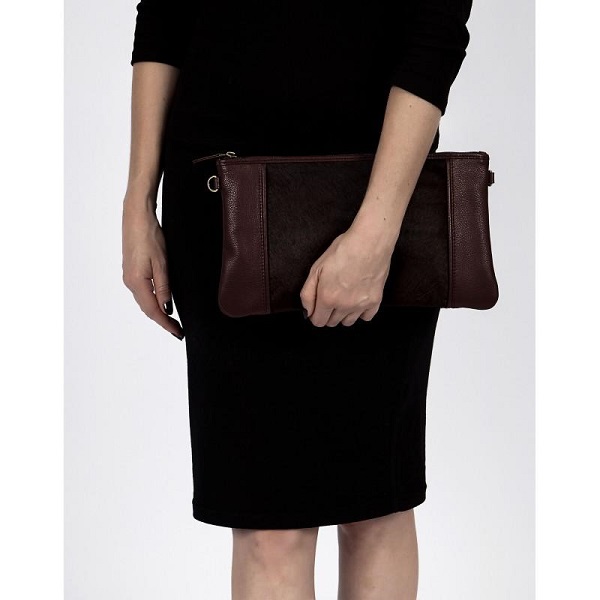 Classy and Formal
Going on an interview or attending a dinner party with the board of directors? A leather bag will reflect class and sophistication, especially if it is in a chic and minimalistic style. Formal and business clothing etiquette requires that the colour of the bag matches the shoes. Moreover, a business person needs to always look representable and clean. So, in autumn and winter months when there's a lot of rain and snow that can ruin anything remotely bright, you cannot go wrong with a dark palette of colours such as black, brown, dark wine or charcoal. As far as the bag's form is concerned – choose a subtle one in a small to mid-size rectangular shape. Here's a suggestion – combine this kind of leather bags for ladies with a knee-length skirt. In order to emphasize the beauty of your small bag, go with a shade that is slightly different than your skirt – for instance, a dark brown bag paired with a black skirt.
Everyday Statement
Us women simply cannot do without our day bags. They are our personal treasure chest carrying around our precious belongings such as makeup, perfume, sunglasses, keys, planner and many other things we rarely use but we want to have, you know, just in case. Therefore, a day bag needs to provide ample storage space and have internal slips and pockets to help organize the stuff inside it. Moreover, since we are visual creatures, it is a must that our bags look their finest and make a statement. However, make sure not to overdo it with this type of bag – it should have a minimalistic design which fits well with most of your outfits. However, that shouldn't stop you from choosing one in a powerful colour. Olive and tan colours have just the right amount of boldness and are the perfect autumn colours to have in your closet.
Night-out
Once the sun goes down, you can swap your large and heavy day bag for your small night one. Cool and sophisticated is what you should be aiming for. If you want to make an impression of a grown up lady, stay away from over the top details, like sequins. Nevertheless, be free to add some tasteful accents in the form of a faux fur charm or tassels which will show that you are also a fun and laid back person. Navy blue is the IT colour for night bags. It fits well with a lot of shoe colours and it looks very royal-like and sophisticated.