Reaching 50s is a really exciting time in life. You probably feel really grounded regarding your career and your family, and you are comfortable with yourself. However, your style and wardrobe might not be keeping up with how you feel about yourself. You might be questioning whether certain trends are right for your body and age, or which brands and designers you should shop for. Simply said, fashion for women over 50 can be really confusing.
When shopping, the three most important things to keep in mind are style, fit and fabric. The best style to go with is classic – this is not the time to experiment with really trendy cuts as you'd want everything to fit you perfectly. You want your clothes to flatter your body, not look too tight or too loose and baggy. Plus, the fabric should be of a really great quality. You might need to spend a little bit more on clothes but that will certainly be worth it in the long run.
For the sake of helping you out on your fashion journey, I have provided you with a list of some of the basic pieces of clothes that will help you master the fashion for women over 50. You can wear these basics to work, out to dinner, and anywhere you want.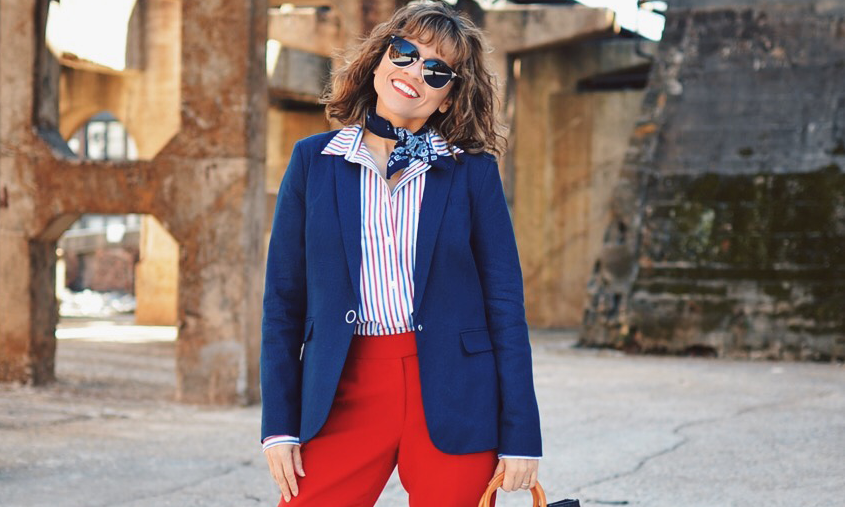 Mid-Rise, Straight-Leg Dark Denim Jeans
Forget about the skinny tight jeans (unflattering on most of us) and go for straight-leg jeans which go perfectly well with tunic tops and longer jackets. You can pair them with moccasins, ballet slippers, loafers or kitten heels, or tuck them in your tall boots on cold winter days.
Great-Fitting Pants
Choose a lightweight wool blend in black, navy, or charcoal. The cut of the pants is very important and the length needs to fit you right. If necessary, take your shoes with you when you visit your tailor to get the perfect fit. You can combine your pants with a silk blouse, a tank top, or a T-shirt with a jacket or a cardigan.
Fitted Jacket
Hip length jackets that are short and snug (not tight) are my absolute favorites. When it comes to colour, black is your best bet as you can combine it with a lot of outfits, but you can also opt for navy or beige. You can wear them with pants, jeans, dresses, skirts, tank tops, T-shirts and jewel-coloured blouses.
Pencil Skirt
A pencil skirt, especially in black, is a versatile, stylish, and surprisingly flattering piece of clothing that every woman should have, regardless of her age. Look for one that has a little stretch and some draping, but is not tight. Avoid wearing it with flat shoes, and instead, opt for a mid-heel or high-heel pump, wedge shoes or boots. Complete the look with a long tank top and a coloured jacket.

Tank Tops
Once you find a model that you like best, get one in black, white, and cream to wear it under jackets, cardigans and sweaters. You can wear tank tops under almost everything for a simpler and more polished look. Their fit should be snug and long enough to tuck in and stay put.
Cardigans
These are year-round fashionable pieces and a great way to style up an otherwise boring outfit. Look for three-quarters-length sleeves or long sleeves cardigans with a hip length. Longer cardigans are best combined with pants or straight-leg jeans, and shouldn't be worn with skirts. Remember to never wear a cardigan closed – its purpose is to cover your arms and make your outfit flowy.
Dresses
Dresses have the power to make any woman feel pretty and sexy. Styles that best flatter women over 50 are wrap dresses (especially those with three-quarter-length sleeves), sleeveless sheath dresses (perfect for almost any occasion), and fit and flare dresses. Buy them in knee-length and look for jewel colours, which look good on all skin tones.