The hospitality sector comprises a wide variety of activities. Hotels, restaurants, catering, event management, and recreation are all sub-sectors of this industry. The hospitality industry is built on the creation of an experience between the host and the guest – specifically, between service and the client. Hospitality employees provide direct service to customers who have high expectations for the product and service they receive.
Almost everyone spends money in this industry, and many do so daily. The majority of individuals in Australia visit hotels, restaurants, and bars regularly. Each of these sub-sectors is likely to have its uniform notion. These companies realise the value of first impressions and company image, so the uniforms are usually well-designed.

Who Needs a Uniforms For Work?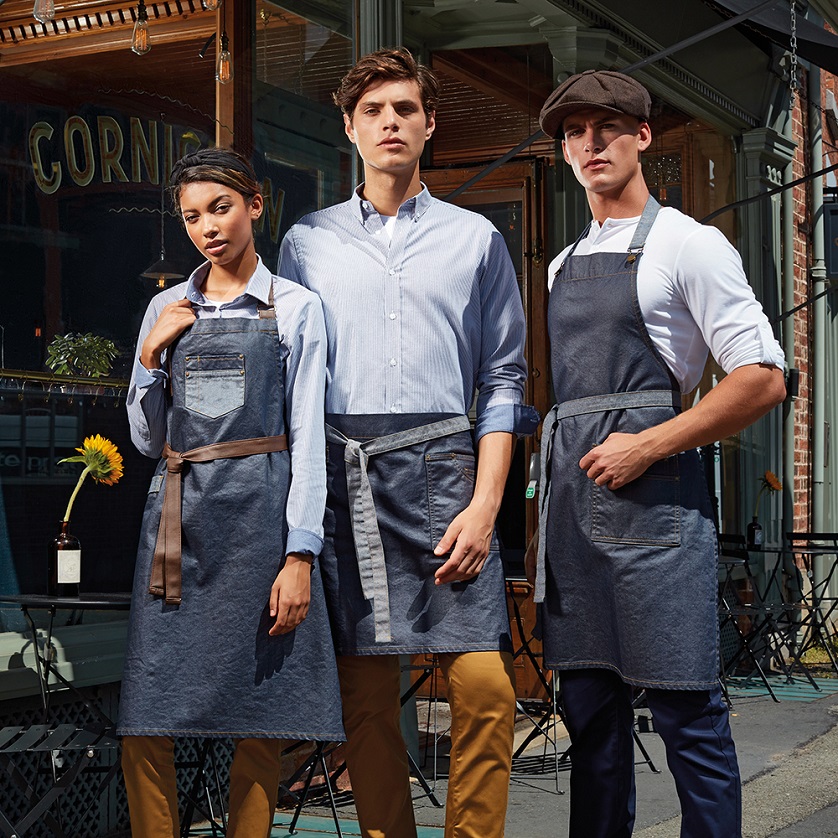 Concierges, receptionists, cooks, and waiters are just a few of the jobs available in the hospitality business. Regardless of the variety of roles, uniforms in the hospitality industry must include certain characteristics.
Staff in most cafés, restaurants, and hotels will be expected to wear uniforms designed specifically for the company they work for. The majority of clothing is chosen for a balance of practicality and aesthetics.
Because most hospitality employees work in front of the public, the uniforms for work you choose must not only look good but also perform effectively. In these industries, there are risks and physical needs that necessitate the proper design of these clothing.
First Impression: The Front Desk
"Good afternoon, how may I assist you?" An unkempt individual in a baggy plain t-shirt and faded pants is spotted over the hotel's main desk. Is this hotel going to make a good first impression on you and pique your interest in the business you just entered? When guests arrive at a hotel, the front desk personnel are the first point of contact. If the hotel does not have any additional amenities, such as a restaurant or a bar, they are likely to be the only employees they will meet.
Aside from providing excellent customer service with a friendly attitude and a smile, a front-of-house greeter's uniforms for work can set the tone for the entire experience. Front-of-house employees, such as restaurant hosts or receptionists, require identification as well. A name and company logo on a badge or embroidered chest piece not only builds trust but also removes the anonymity that can make people more hesitant to communicate.
At Your Service: Waiting Staff and Bartenders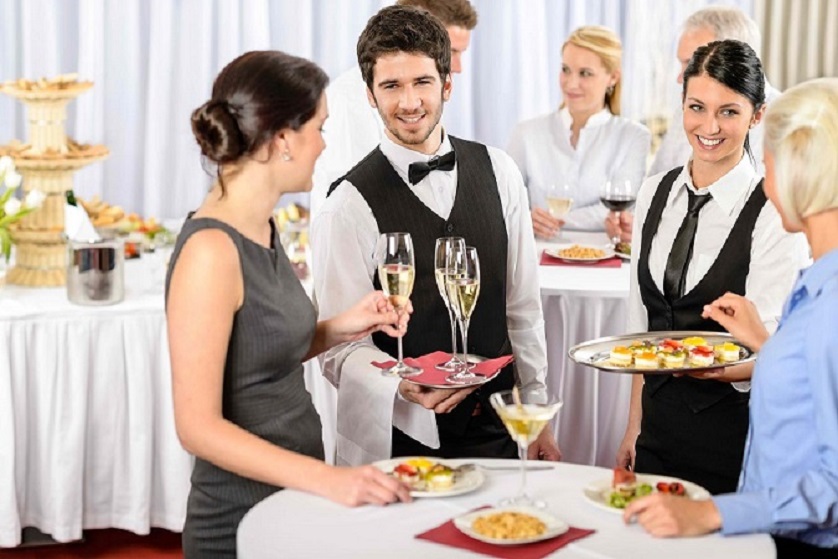 Even if your food or drink is world-class, poor customer service might ruin your chances of success in the hotel industry. There's a lot more to running a successful restaurant than good food. It's all about the experience when it comes to dining. Customer memories are shaped by positive encounters, particularly those associated with dining. It has an impact on whether or not they would return to the restaurant or recommend it to others.
That's why it's crucial to understand how significant your employees' appearance is to your business's success. If you've ever heard someone say, "The food was okay, but the service was bad," they're probably not referring to how long it took their dish to arrive from the kitchen. The work uniform has psychological benefits on employees, which can help your team gain confidence and cohesiveness.
This fosters a positive culture, which influences how employees treat their customers and ensures a memorable experience. Waiters and bartenders operate in high-stress, high-volume situations. Work clothes must be both functional and well-designed for these reasons. A sophisticated, comfortable, individualized design will make the wearer appear and feel good, and the practicality of a uniform impacts how well it functions.
Assemble a pair of comfy, non-slip shoes for the waiting crew. This not only prevents food from falling into laps but also helps personnel to stand for long periods without difficulty. It can also help you avoid dangerous slips while walking on wet floors at high speeds. Many restaurants prefer a crisp, well-fitted button-up shirt. Staff will be able to stand out and keep clean when paired with a short apron.
Every Restaurant's Signature: The Chef in the Kitchen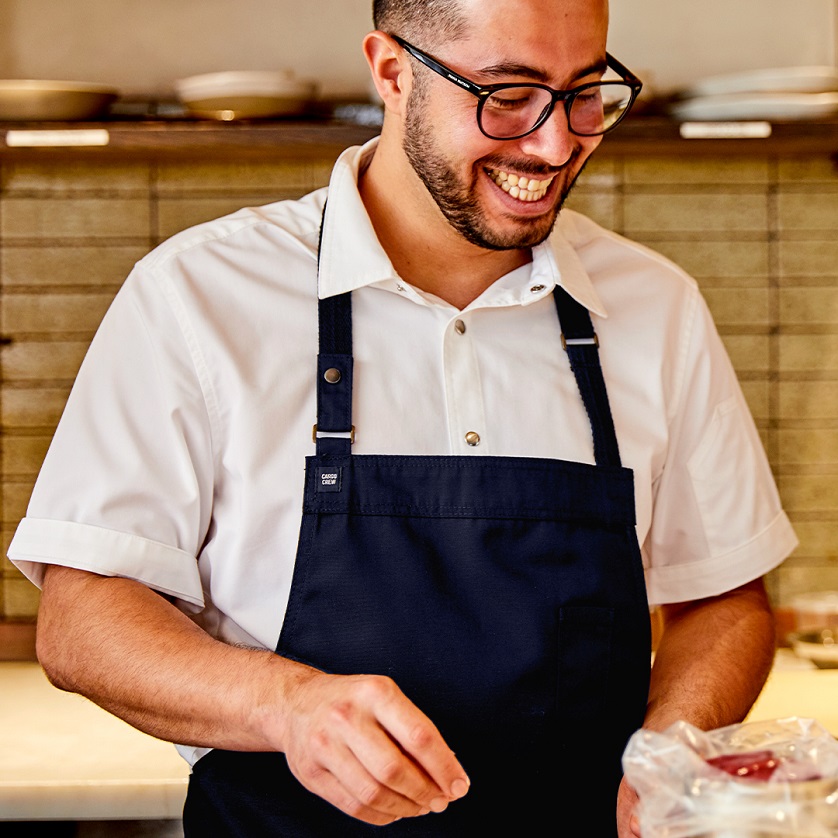 Chefs, like many other professionals, wear their uniforms almost every day, and for significant periods. A typical chef's outfit includes a special jacket, hat, trousers, and slip-resistant shoes. These are crucial in safeguarding the individual from common kitchen dangers. Spills, scorching splashes, burns, steam, and other kitchen catastrophes are all protected by chef jackets. To hide stains, the double-breasted design allows the wearer to unbutton a flap and switch to a cleaner front.
Chef hats keep hair and sweat out of your eyes and away from your face. This is not just for personal convenience, but also to keep undesirable hair out of the cooking. Chef trousers cover the legs from splatters and spills while keeping them cool in hot kitchens. Because of the loose design, heated food and drinks do not come into contact with the skin.
Just like waiters and bartenders, chef shoes should be non-slip, water-resistant, and comfortable, and they are an important aspect of a chef's uniform. Some chefs are hidden from public view while others are on display as they work, depending on the restaurant's architecture. In any case, chefs and all other cooking assistants are expected to keep their work area clean, but considering the dangers they face, their attire must also assure safety, hygiene, and presentability.
The End Goal: Team Work and Sense of Belonging
For each team member, feeling like a part of the team is a fulfilling experience. It is not just a psychological benefit, but it can also boost productivity. Employees who are happy, who also look and feel good work better, and hospitality staff are at their best when they have a broad smile on their faces.
Managing a group of employees from all positions in a restaurant or hotel is a difficult task, but if the employees are united, they will work more efficiently to reach common objectives. Employee engagement keeps employees loyal and makes them more likely to stay with a company in which they experience a genuine sense of belonging.