Not many years ago, before fishing backpacks were invented, the only option we, fishermen, had for carrying our gear when embarking on fishing trips, were vests. While there are still anglers who prefer vests, for me, a good fishing backpack is the way to go. This versatile bag fits the entire fishing equipment I need and it is much more comfortable to carry.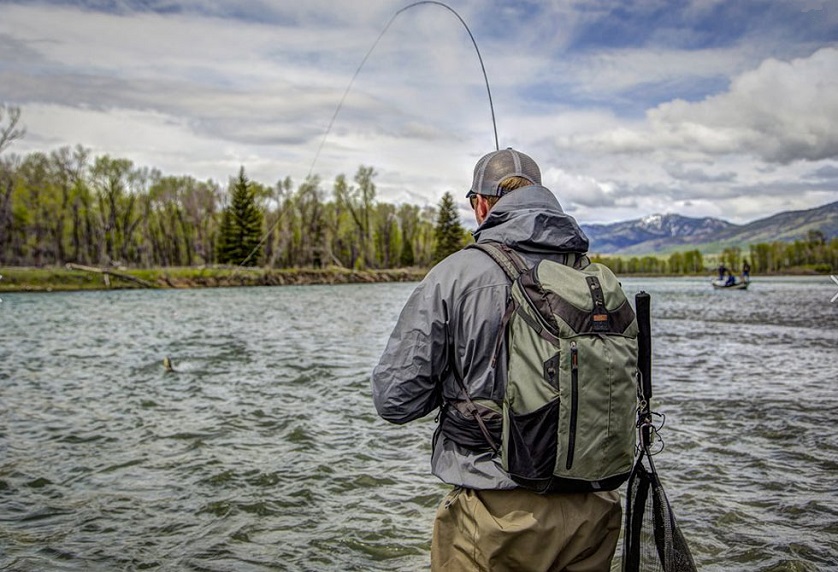 I made the switch to a backpack a few years ago during a fishing trip when I realized my vest made me overly sore in the neck and shoulders after a day of fishing on the river. Since then, I've tried various models of theses bags and discovered that the right model depends on the style of fishing, the amount of necessary gear, the fishing spots and even the target species. Anyway, each model has its advantages so you may need to use a different type of bag for different fishing trips.
What to Look for in a Good Fishing Backpack?
Some important features to look for in fishing backpacks are durability, dividers, pockets, gear-specific storage areas, tool docking stations, waterproof materials and zippers or DWR treatment, lash points, D-rings and accessory loops for extra gear. Most of the fishing backpacks available on the market today offer plenty of storage and come with features that make the entire experience more convenient. Make sure you try a couple different models to find the best fit.
A good fishing backpack should have wide, adjustable and padded shoulder straps. As you know, the weight of your pack puts pressure on your shoulders, so the pads will help decrease the tension on them as well as help relieve strain from your lower back. Make sure the backpack you choose comes with thick padding and is made of a single piece of material so it is less likely to thin out.
Also, keep in mind that a backpack with a lumbar support is more comfortable to carry as it helps distribute the weight more evenly and allows for a more natural arch, ensuring no back pain. Furthermore, this type of pack creates a small space between your back and the bag, allowing air to move through while keeping you slightly cool as carrying it on your back for a prolonged period of time could make your back sweaty.
While fishing, you can leave the backpack right next to you or keep it on your back – it's up to you. Plus, your gear will stay dry even while wading deeper than you should as the backpack will be on the upper part of your body. With its weight is distributed evenly on your shoulders, the chances of you getting sore are pretty much close to zero.