Tubs have been around since ancient times, and over the years different bathtub designs have been modified to suit both people's bathing needs and the design trends of the time. At the beginning of the 19th century, claw foot baths were a mark of social standing and luxury. Usually, they were placed in wealthy homes, where servants could fill them up with water and have enough space around to help a person bathe.
These days, as homeowners look for a way to add more luxury to their homes and make their bathrooms stand out, returning to the days of elegance defined by the clawfoot bathtubs is quite popular. Apart from providing a luxurious appearance, a clawfoot tub is comfortable and most modern styles feature deep basins and heat-retaining properties for the ultimate bathing relaxation whenever you need it. The self-care bonus you get by adding a clawfoot tub to your bathroom is priceless. In other words, such a tub can be a great way to make your bathroom more efficient and attractive.
Today's clawfoot models are timeless and beautiful, available in a wide selection of styles, sizes, materials and finishes. With such a variety of choices, selecting the right clawfoot bath may be a challenging task.
Clawfoot Tub Styles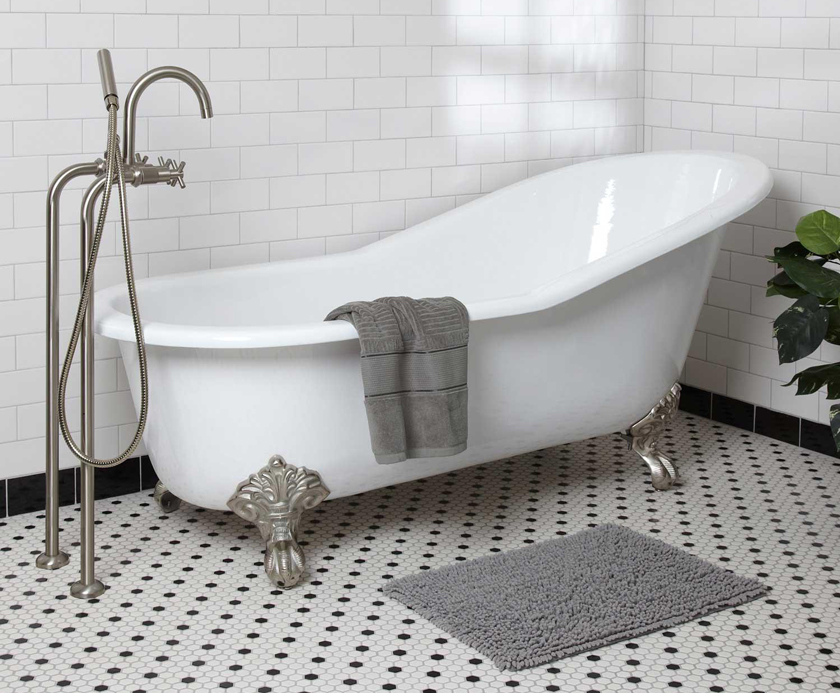 When people think of clawfoot baths, they often think of relaxing, stress-relieving settings, soaking in a bubble bath and enjoying their favourite essential oil. But a bathtub that doesn't fit into your bathroom space properly can actually become an additional cause of stress rather than a way to soothe it. You can choose from a variety of claw foot baths that can all add vintage charm and elegance to your bathroom design. But the thing that makes them differ from one another is their functionality and ability to fit into the space.
Classic or Single Ended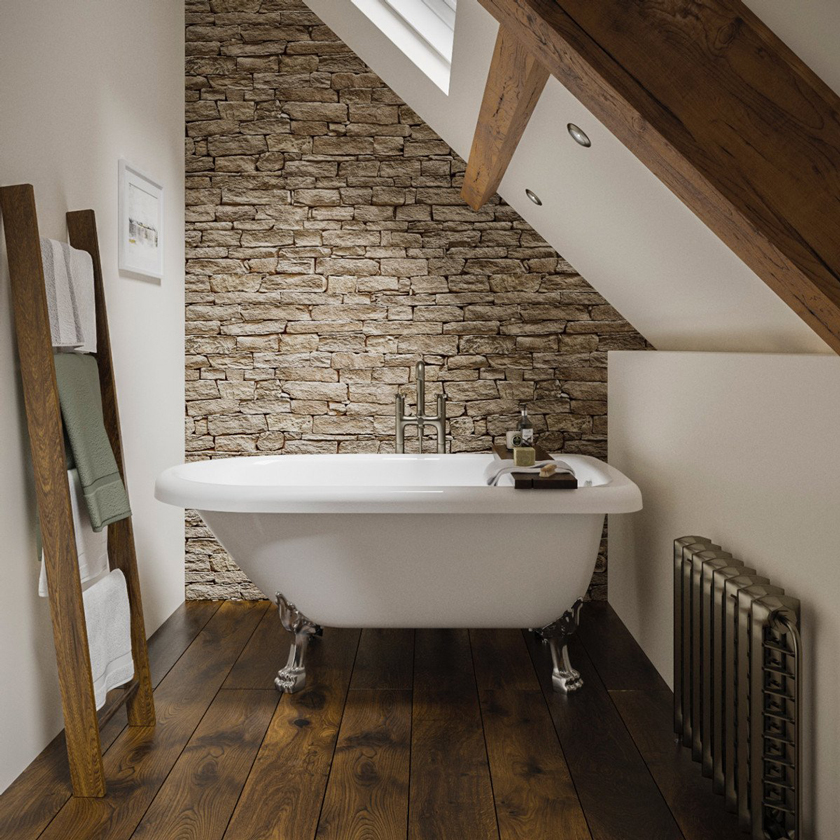 These clawfoot tubs are oval-shaped, a but square at one end and rounded on the other. That helps cradle your head, neck and back. The classic tub can stand freely or rest against the wall, depending on where you want to place it in the bathroom. It can be paired with a freestanding, deck mounted or wall-mounted faucet and is easily adaptable with a shower conversion kit as well.
Double-Ended
Double-ended clawfoot bathtubs are rounded at both ends. Depending on the size, a double-ended tub can comfortably seat two bathers and is large enough to bathe on both ends. This type of clawfoot tubs has a centre drain configuration and side-mounting faucet. It's ideal for reclining, but also for bathing children as there's less risk of spillage.
Slipper
This is a tub that has one raised end with a gentle sloping, offering more comfort for lounging, while the other end is for concealing the plumbing. A slipper bathtub is a great choice if you're planning on unwinding alone after a long day.
Double Slipper
A double slipper bathtub features a high-back slipper construction on both ends, offering comfortable lounging from either end of the tub. Depending on the size, this type of clawfoot tub can accommodate two people. Double slipper tubs have a centre drain configuration and side-mounting faucet.
As a freestanding tub that rests on four legs, your clawfoot bathtub can easily create an illusion of space. Feet options have evolved to suit various styles, so apart from the classic lion-paw or bear-claw feet found on vintage tubs, today you can find round feet, square feet, curved feet, traditional or modern and contemporary feet, depending on what suits your bathroom design best.
Materials and Finishes
Traditionally, clawfoot bathtubs were made of cast iron, and the good news for those who want a more classical look is that cast iron tubs are still made these days. They're durable and have a long lifespan. You can also find clawfoot tubs made of acrylic as well, or also referred to as fibreglass. They're lightweight compared to cast iron, and can easily be moved between homes and upper stories of your house.
When it comes to the finish, many assume that most bathtubs, including clawfoot tubs, are white. It may have been the case centuries ago, but today, clawfoot tubs may be finished in almost any colour for added visual interest and beauty. Most commonly, when the exterior is coloured, the interior remains white for contrast.
Installing a clawfoot tub is not too different from installing a regular tub in terms of plumbing. The only thing to keep in mind is that there's no surround on the tub and the plumbing will be exposed, so make sure you choose well.
Maintenance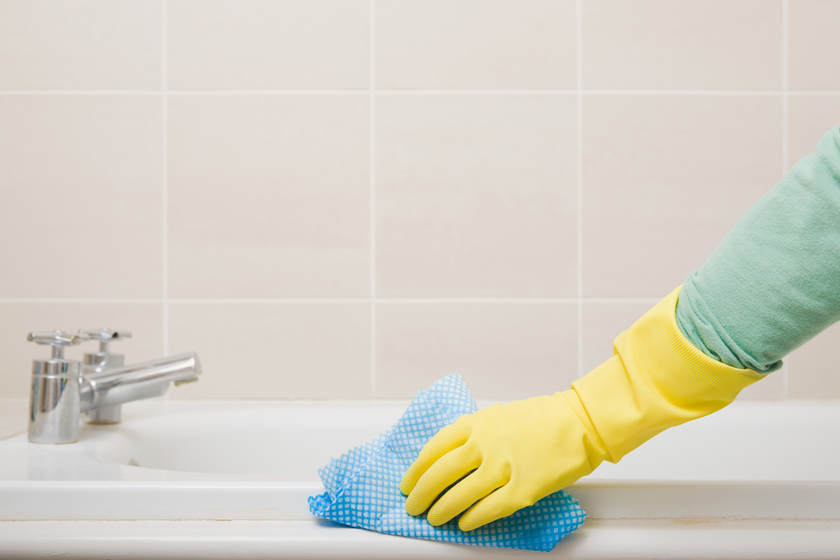 When it comes to maintenance, clawfoot tubs that include a hand shower are easier to clean than a traditional tub thanks to the flexibility of the shower hose. It allows you to target water to wash and rinse any part of the tub easily. Even more, it can help you complete some potentially challenging tasks with ease, such as bathing your kid or washing your dog.