Surviving in the outdoors or during weather emergencies, regardless of location or season, relies more on human intelligence and willpower than on the tools in your backpack. However, all survival experts advocate putting together an emergency kit of essential equipment to keep with you in the woods at all times. Indeed, if you're lost or injured, having the correct clothing, gear and accessories might be the difference between a pleasant night spent outside and a freezing one. Whistles and signal mirrors, for example, can change fate and lead to rescue rather than abandonment.
Tactical Backpack
Unlike many other outdoor backpacks which prioritise look and fashion, tactical backpacks prioritise functionality. Everything has to have a purpose. To be classified as a tactical bag, it must have the following characteristics. Every component of the tactical backpacks, which are also available for purchase online, should be weather resistant and long-lasting.
The base material, lining, padding, strings, and zipper must all be able to withstand high forces from both within and outside the tactical backpack. It must not only be strong in the short term but also be stable in the long run. Even when subjected to increased external forces and adverse weather conditions, a good military-grade backpack must keep its strength and functionality. It should also be water and dust/sand resistant, in addition to easy to clean and maintain.
Tactical Gloves
These gloves are made for those who serve in the military, special forces, law enforcement, and firefighters, among others. However, hunters, target shooters, and airsoft competitors also enjoy the benefits of tactical gloves.
Flexibility, durability and protection against a variety of physical threats are all prioritised in this design. To make the most of them, they must be form-fitting and flexible while still performing their function of protecting the wearer's hands from cuts and abrasions. This is usually accomplished through the use of a variety of materials. Synthetic leather, kevlar, neoprene, lycra, velcro, foam, spandex, and silicone are some of the best options for military gloves.
Steel Toe Boots
Steel-toed boots can protect you from a wide range of injuries, not simply those caused by falling objects. Slips and falls, cuts/lacerations, burns, and punctures are all ailments that can be avoided using them. Such mishaps are more difficult to occur when wearing sturdy safety shoes or boots.
Standing for long periods on hard floors and surfaces can cause discomfort, which can be eased by wearing protective footwear. Safety boots, believe it or not, often provide additional support, thus improving overall comfort while standing for long periods. Military-grade and work boots can be stylish as well. Some companies provide a wide choice of visually beautiful shoes that are also safe.
Tactical Sports Jacket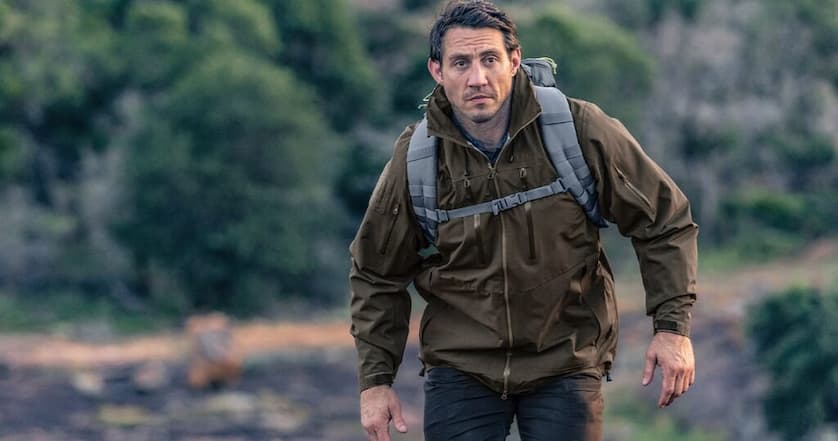 Same as the practical tactical gloves this type of high-quality functional jacket would be appreciated by military guys as well as any outdoor enthusiasts such as hikers, hunters, or construction workers. Polyester, fleece, and nylon should be used to make the jacket because they are sturdy and comfy. Make sure the jacket is windproof, water-resistant, or entirely waterproof to help you survive the elements.
Military vests and jackets were once only worn by the military, but due to the numerous benefits they provide, other groups of active men and women have begun to adopt them. Uniform-style sports jackets have evolved into versatile pieces of apparel that may be worn daily.
They amaze with the numerous advantages, including weather-resistant material and numerous compartments for carrying a variety of extra equipment and supplies while on or off duty. To put it another way, this type of upper apparel helps you to carry everything you might need in a difficult situation while also making any man look attractive.
Multi-Tools Kit
Because multi-tools serve so many tasks, every member of the military requires one. They're small and portable, so you can conduct minor tasks while on the road. Pliers, a knife, scissors, and a screwdriver are among the most commonly used tools, but files and bottle openers are also available. A multi-tool that flips open is even more helpful.
A decent camping knife is perhaps the most important tool in your kit. A knife is useful for tasks such as food preparation, kindling splitting, fire starting, whittling marshmallow roasting sticks, making tent stakes, or wooden figurines.
Tactical Flashlight
When hiking in high-risk locations, a flashlight is an excellent choice because it can be used as a distress signal at night. When the going gets tough, you can even use a flashlight to defend yourself. When it comes to emergencies, a headlamp is not as fit for the job as a Fenix flashlight.
If you don't have another form of a self-defence weapon, a small flashlight can be used to protect yourself from an assailant. When you come across a threat, shine the light on his face and take control of his eyes. The intense light will temporarily blind and disorient him, allowing you ample time to leave or engage your attacker.
First Aid Kit
Accidents happen when we least expect them, which is why having a first-aid kit on hand is essential. Some injuries might become life-threatening if not treated properly. Everyone is advised to learn at least the basics of first aid and to keep the kit in their home and their car at all times. As a natural outdoor enthusiast, you should at the very least prepare and pack a basic kit before heading out in the wilderness.