If you're someone who experiences exercised induced asthma or knee pain, an electric bike can breathe new life into your love for the sport of cycling. It may even convince your friends, kids or significant other to join you for a ride around the park, or even enable you to commute to work without getting all sweaty and feeling tired. Electric bikes offer the same benefits as conventional bikes, plus more. They're a cost-efficient, and are environmentally-friendly way to commute from and back to work. Now that you know why you should get one, here's what to consider when choosing one to ensure it meets your specific needs. After all, there are many electric bikes Australia cycling stores, from over fifty brands.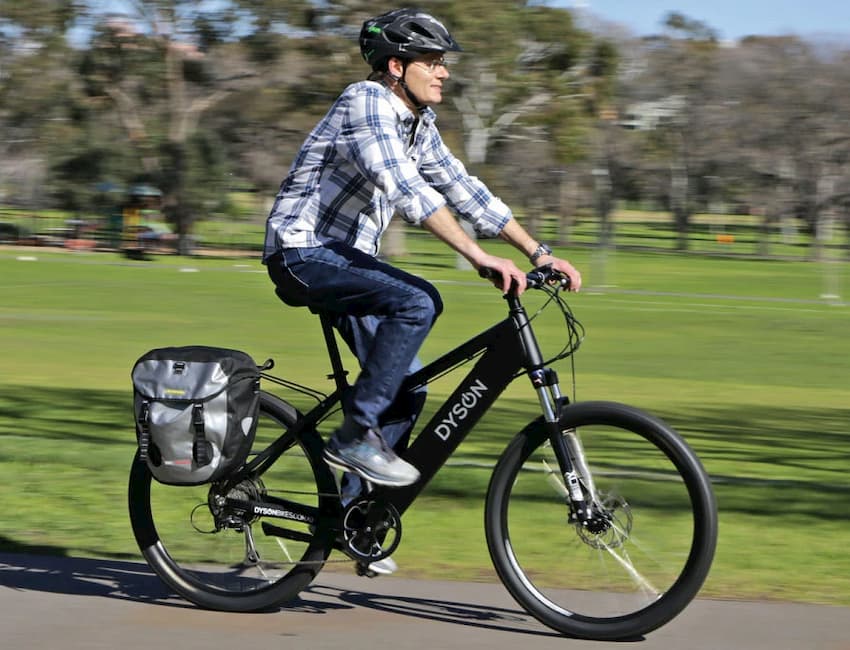 Electric bikes are designed for different purposes and different people, so it's up to you to decide what's important and what doesn't, and then get to searching. First and foremost, you have to decide where you're going to be riding the bike for the most part. They can be geared towards different types of activities, such as trail riding, cargo hauling, relaxed cruising, downhill riding, road biking, urban commuting, etc. So before you start looking for the best type of electric bikes Australia sellers have to offer, decide what your preferred "playground" is.
Next, you have to consider the type of drive the bike should have. The most common type of drive is known as pedelec. This type of drive monitors your pedaling and automatically adds motor assistance which depends on the force, speed and rate. In most countries, the motor output is limited and regulated to 250W, and the maximum speed is limited to 25km/h. When you reach 25km/h, the motor switches off automatically. However, there are high-performance electric bikes that can go up to 45km/h, but riders will need to have a special license, insurance and plates. The regulations are different in every country, so refer to the seller for more details. The other, less common type of drive electric bikes have is known as twist-and-go, where you have to press a switch to trigger the assistance from the electric bike's motor.
The motor can be mounted in one of two ways – either on the wheels (hub motor assist), or at the pedal and crank area (crank motor assist) located at the bottom of the bike's frame. The electronic controls oftentimes include a sensor that reads how hard you're pedaling to provide with the necessary assistance. Generally, crank assisted bikes are known for performing well on steep hills, but can be noisy depending on the type and brand. Hub motors, on the other hand, are quiet, but can't handle hills as well as their crank assist counterparts. Typically, you should look for a product from a quality brand, such as Shimano, Yamaha, Bosch, 8fun, etc.
Furthermore, you have to consider the battery. Lithium-ion batters are the most popular type. The quality of the lithium-ion battery will be reflected in the bike's price, and high-tech batteries are lighter, last longer and charge quicker. Keep in mind that batteries degrade over time, and they hold less charge as they age. The quality of the battery can make all the difference in an electric bike, so make sure the electric bike you choose has a battery from a reputable manufacturer such as Samsung, Sony, Panasonic, and make sure the bike's warranty covers the battery as well for at least a year or two.
Lithium-ion batteries are estimated to last at least 800 charge cycles, which amounts for about three years of commuting 5 days a week. They can last even longer with careful use and maintenance, so you can expect to get as much as 2.000 half-charge cycles. However, these are just estimates, and you can get more or less depending on how often you use the electric bike, the battery's capacity and chemistry.
The battery will be a determining factor in how much of a distance the e bike will go in one charge, and this is listed as the bike's range on the specification sheet. It's arguably the most important consideration, as there's no use in driving an e bike if you have to pedal all the way. If your commute involves large hills, for instance, you don't want to run out of battery halfway up the hill. The range will depend on your weight, speed, capacity, how much you pedal and the assistance level you pick. IF you're only going to commute for about 5-10kms a day, you don't need a bike with 50km range. Nevertheless, the higher the range of the e bike – the better, simply because the range will drop as the battery loses capacity and ages.
Lastly, you have to consider the cost. Electric bikes aren't cheap, even when compared to high grade unassisted bikes. You can pick the most basic model, but how long is it going to serve you. An average bike with a quality brake, suspension, functional brakes and other quality components is expensive, and when you add the motor and battery in the case of electric bikes, you're going to spend even more money. Generally, you get what you pay for.