Finding the perfect gift for the special people in our lives is always challenging as we want to gift them something unique that they will remember. Carefully chosen thoughtful gifts provoke the most sincere smiles, so here are some ideas if you're looking for a small but significant gift for a loved one.
Send Donut Boxes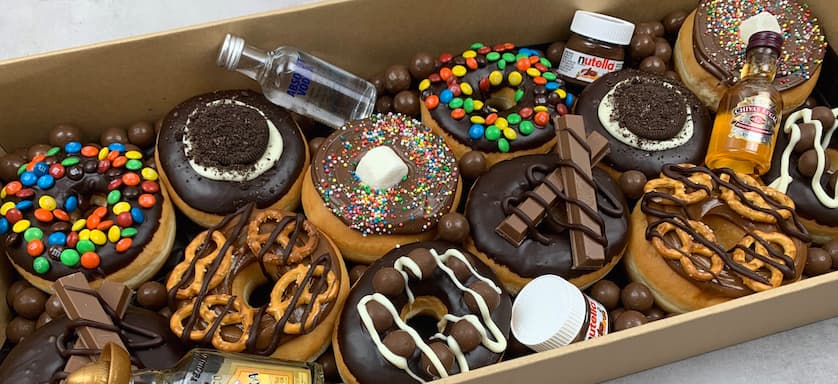 Who wouldn't love having sweet donut boxes delivered at their door? Many doughnut shops offer delivery services, giving you the opportunity to order mouth-watering donut boxes when can't go to the doughnut store. To make the gift even more interesting, you can combine different flavours. There are various tastes, custards and coatings for doughnuts. You can choose whether you want your goodies to be with Nutella, OREO cookies, jam, tiramisu custard, chocolate custard, M&Ms, etc. If your giftee is a vegan, you can choose doughnuts with jam only, or if they are intolerant to gluten, you can go for gluten-free treats.
This is the perfect idea to surprise your dearest on some special day, including their birthday, anniversary, Valentine's day, etc. Also, you can gift a donut box when you want to show someone that you are thinking of them. These goodies are also a great gift to send to a party that you were invited to but couldn't attend. Most doughnut stores can usually send a personalised message with your donut gift box. Besides the typical donut box package, you can also buy a doughnut bouquet for a more unique present.
Send Flowers
Even though gifting someone a bouquet of flowers may not seem very innovative, flowers are a classic and you can never go wrong with them. Flowers are another perfect gift for different occasions, such as anniversary (either of marriage or relationship), Valentine's day, graduation, the grand opening of on object, etc. There's no doubt that aromas can have a huge impact on everybody's mood, so gift your dearest a bouquet of fresh flowers and harness the power of scents to make their day.
And who says that you should send flowers only when there is something to celebrate? Send your loved ones a bouquet of their favourite picks to brighten their day, to show them that you think of them or maybe to wish them good luck on a new beginning. We all love flowers and the good energy they transfer, which is why they make the perfect gift for every occasion.
Make a Photo Collage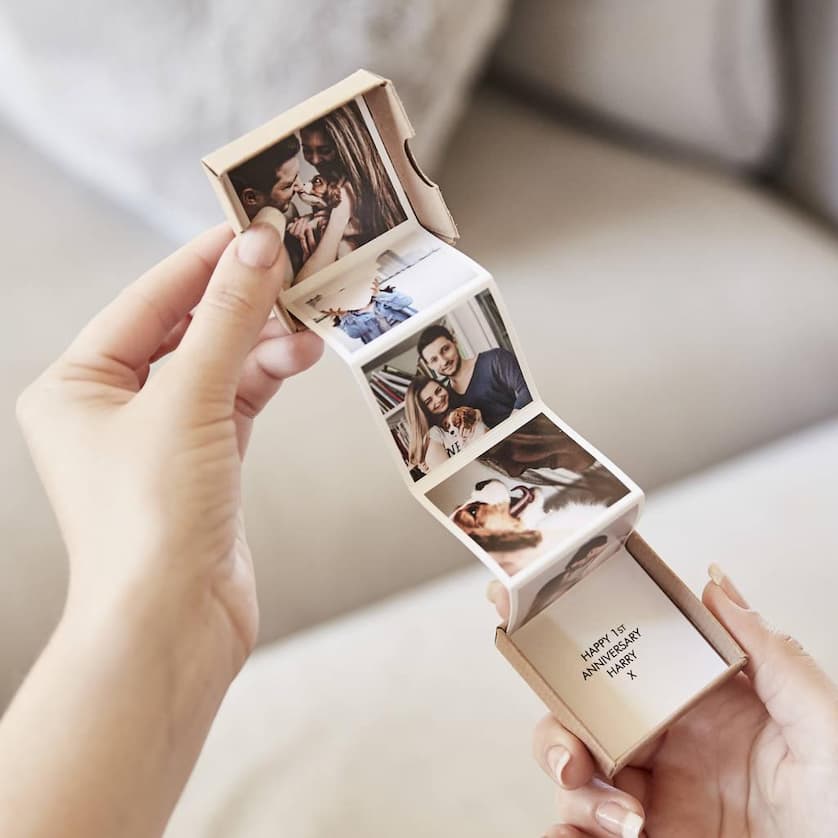 Show your affection to the person you love by making a photo collage. Make a meaningful gift by putting together your old photos together from your very beginnings until the present, and create an artful collage with them. The main idea is to capture all your dearest moments and to be able to just look at the picture and be transferred back to the good times in an instant.
Organize a Surprise Picnic
Picnics are all about having fun and spending some quality time together with our loved ones in nature. It can be even better when it's organized as a surprise. You have to do all the preparation yourself. Pick their favourite foods, beverages, and dessert (or make them yourself) and put them in a picnic basket along with a mat, plates and some other utensils. When everything is ready, call them and tell them that you have a surprise. You can go to the nearby park, lake, or beach and spend the whole day enjoying yourselves together.
Surprise Them With Breakfast in Bed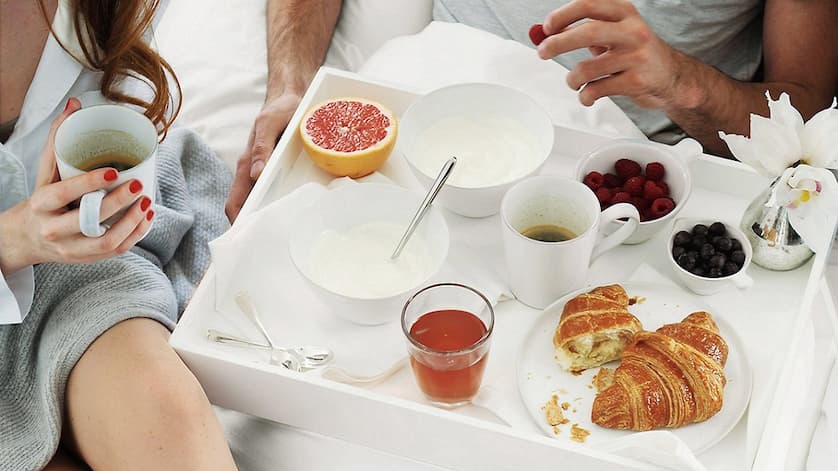 Surprising your loved one with breakfast in bed is a romantic idea that never fails. You can make their favourite breakfast and bring it when they wake up. This is a good way to show your love and appreciation. Add freshly squeezed orange juice to the perfectly made breakfast and a card and a rose to complete the romantic package.