Art has always been a way for us to express our feelings, ideas, and intangible concepts that words fail to convey. Painting and sculpting were once seen to be the pinnacle of artistic expression, with every other media considered as a novice's attempt to recreate the greats' work. We no longer hold such pretences, instead, there is a great interest in mixed media art and installations made up of items that would never be seen together in any other context. And resin just might be your new best friend for your next art project.
So, What is Resin?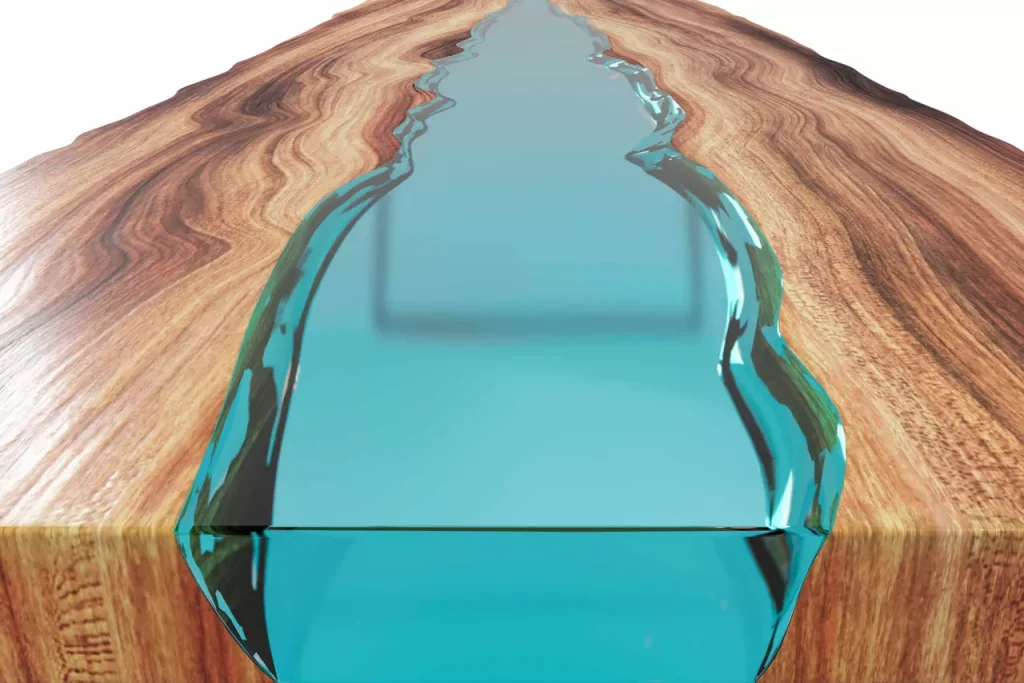 While the resin is becoming more popular in the crafting community, you may be hearing about it for the first time. The full name of the material is epoxy resin, which is a two-part solution made up of one part resin and the other component including a hardener. When these two components are joined, a chemical reaction occurs in which they chemically fuse to form something that resembles plastic. When the resin has completely cured, you're left with a highly durable substance that's also exceedingly versatile, simple to use, resistant to extreme heat and cold, and can be sanded and drilled if necessary.
How Do You Use It?

Aside from being used to create beautiful castings, paintings, and coating of surfaces, epoxy resin is used in almost every industry on the planet, including electronics, automotive manufacturing, insulating electrical wiring, and even construction tools that use resin to solve otherwise complex engineering problems. While the resin in its two-part form is incredibly versatile and easy to use, it has the potential to cause mild to moderate irritation if it comes into contact with your eyes, skin, or if you accidentally inhale the fumes during the curing process. So just be mindful of that while creating your next artwork.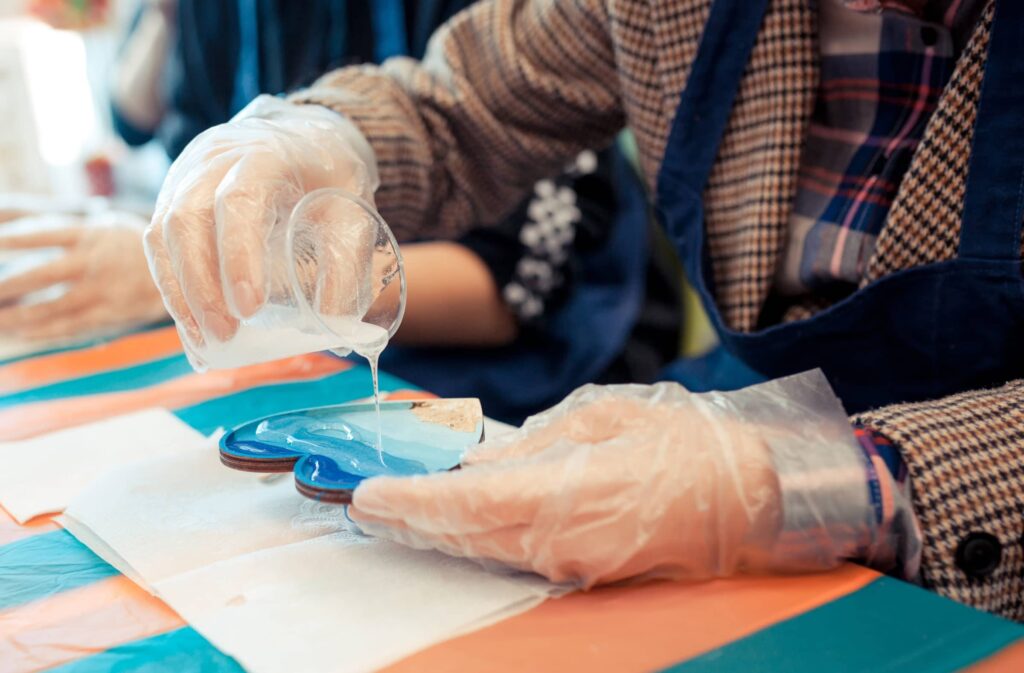 Once the resin has had a chance to cure entirely, it is chemically inert. Once the resin has completely set, it is safe to be around. This means that resin can be used in a variety of culinary applications, including kitchen surfaces, artisanal cutlery, plate ware, and even containers for leftovers. Simply make sure to always follow the manufacturer's recommended time duration while allowing your next resin project to cure. You can also create glass-like finishes over the top of your paintings and then efficiently protect them with the help of an epoxy resin art kit.
Deep Pour Resin

Deep pour resin is the type you want when you need to fill a large (or deep) space with epoxy resin. This resin has been carefully developed for this application; it is intentionally thinner so that more can be poured into a given space without becoming excessively dense. Because of this, deep pour resin should not be used to coat outside surfaces because it will require substantially more of it (because of the difference in thickness) and will take significantly longer to dry.
Deep pour resin is best suited for tabletop pouring, resin box art, wooden wall art, jewellery, coasters, resin light bulbs, and a variety of other applications that require a huge volume of resin to fill a space. Making art with resin with the deep pour method may appear simple, but if you've never done it before, it can be difficult, especially when pouring tabletops. The challenge is getting the consistency and mixing ratios perfect in such big volumes, and then factoring in the colours and effects you want to see once the resin has completely set and cured, which may be difficult and requires some additional research and practice.
Surface Pour Resin

Surface resin differs from deep pour resin in several ways, but one of the most noticeable is that top-pour resin is substantially thicker than deep pour resin. So keep in mind that making art with resin does not have to be a complicated deep pour attempt; it may serve as a long-lasting good-looking covering for several surfaces that is adaptable, simple to apply, easily available, and very resistant to a variety of external influences.
But why is it thicker? Because deep pour resin is meant to be dispensed in huge volumes in a single space, it must be thinner to limit the density of the resin in a specific space (it also makes it easier to pour but that might just be a lucky by-product). Top-pour resins are thicker since only a finite amount is needed and spread over the surface of a certain workpiece, so using a resin that's too runny will result in a substance that's difficult to control once put to a flat surface.
Surface pour resin dries much faster as well. This is due in part to the fact that their formulations are often formulated in this fashion, and part to the fact that they are applied very thinly over vast surfaces, which simply means that there is less resin that needs to be set and cured.
Cleaning Instructions

Any residue that has accumulated within your measuring and mixing cups can be easily removed. The best method is to turn them upside down onto the thick plastic sheeting that covers your table and let the residue slowly drain out of the cups. After around 5 hours, you can simply pull the cup up and remove the solid resin off the table.
Isopropyl alcohol should be used to clean any tools that come into touch with the resin. Simply spray it on the surface and wipe it clean with a kitchen towel.
If you have resin on your skin, it's recommended to remove it with vinegar and then soapy water. Isopropyl alcohol can also be used.