As spring is already in full bloom, the days are much, much longer. And longer days mean me soaking up all the sun I can. Oh warm days…nothing beats coming home after a hard day at work like putting my weary feet up and indulging in an ice-cold drink on the patio. And while summer still hasn't kicked into high gear yet, I've decided it would be best if I started prepping my outdoor bliss now to make it more comfortable so I can truly unwind and let go once summer does kick in.
I may not be an expert in designing spaces, but I do know this much – it really doesn't require much to transform a ho-hum space into a luxurious retreat. Sometimes a bit of texture can be the secret to jazz it up and the best way to break the monotony is by adding little tweaks that make a big difference. In this case, outdoor seat cushions in bold colours or trendy patterns. However, with my limited budget I wasn't really ready for a chic splurge although it was the chic I sought. So naturally, I turned to the Internet.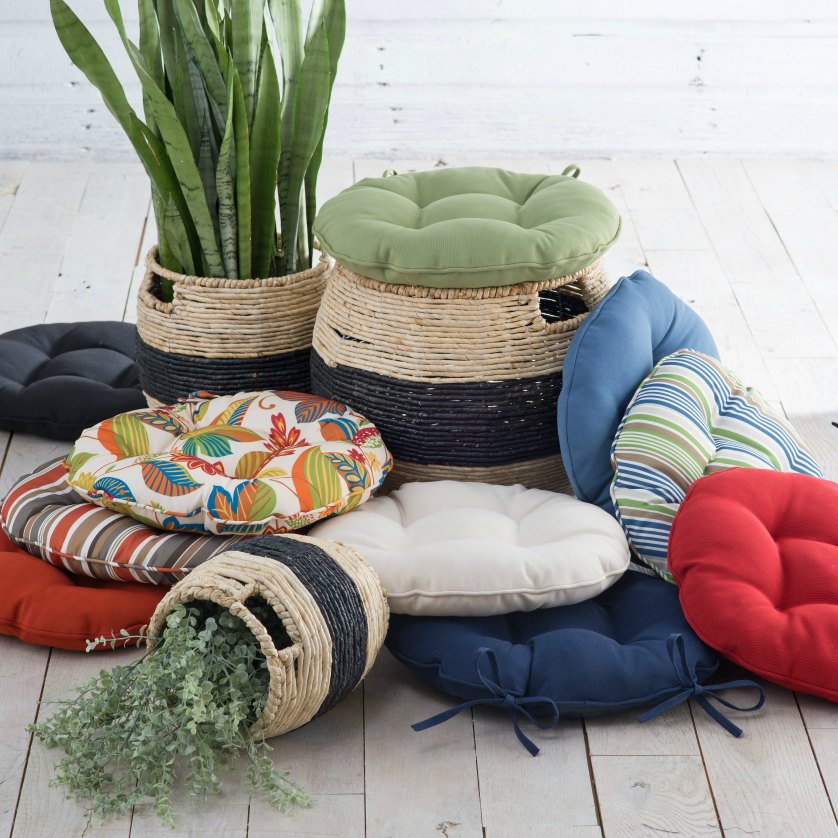 To be honest, I was surprised by the vast amount of choices. Apparently, the outdoor seat cushion is a detail of huge importance for many people. It is basically the epitome of outdoor relaxation. A patio chair without a cushion is just a…well, a chair. And you'd think that picking one is simple. It's not. I came across many different types and shapes which were coloured in different patterns and were made from different materials. Price wise, there was something for every budget. This gave me a world of options to choose from and honestly had me .
Since all the frames on my outdoor furniture are black, I decided to go for silver seat cushions. The softness and brilliant design transformed the entire outdoor space. Their cover was made of a nylon fabric, which is extremely durable. Having a durable cover is very important, since they are exposed to weather elements. Being water and mould resistant, as well as resistant to UV rays, makes me worry-free throughout the night, knowing that no matter whether it rains or not, they won't get destroyed. Moreover, I don't have to worry about cleaning them on daily basis, as any sweat from prolonged sitting is repelled from the fabric. Therefore, all they need is a little bit of shaking down for the dirt and leaves to fall off.
As for the filling of the cushion, there's nothing like feather filling. They have so much squish that you sink right into them seconds after you lay down, and they make sitting for prolonged periods of time much more comfortable. If you like a more stiffer alternative, going for foam and other types of synthetic fills won't be a mistake. But just so you know, the leather filled ones are pricier than the foam and synthetic filled cushions, but that's a price I was ready to pay to get the amount of comfort I got.
All in all, I managed to change my patio so much by adding so little. And I'm completely satisfied with it! I won't be thinking about buying new furniture for a couple of years, I might just reconsider the type of cushions I go with again and save tons of money. The only thing I'm afraid is – I'll end up having a closet full of choices of cushions. Oh, the problems I'll be facing…