With spring being just around the corner, now is the right time to upgrade your outerwear wardrobe. And believe it or not, even for those of us who don't care all that much about what they wear, picking the right pieces can be difficult, especially when the weather has gone become completely unpredictable lately and has been changing its mind more than women when deciding what they want for dinner. That being said, to help you make the right decision, here are some of the most popular mens urban jackets styles that are versatile enough that you can combine them with most of your wardrobe.
Bomber Jackets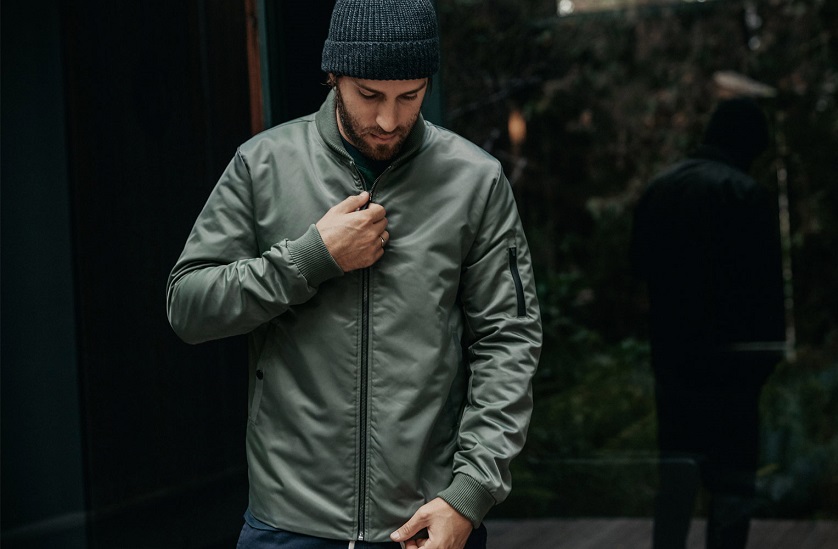 Bomber jackets are the most popular mens urban jackets that have appeared on the fashion scene in the past few years. They're a staple piece that everyone should have in their wardrobe. Their origins date back to the times when pilots needed them to stay warm, making them the ideal garments for those chilly nights. You can find them in a wide range of colours – from navy, khaki and black, to materials like leather, suede, and nylon. You can wear them over a graphic or plain tee, and even add a hoodie underneath if it gets too cold. Regardless of what you go for, chances are you'll look superb.
Denim Jackets
Denim jackets are a timeless classic – whether it's sunny or rainy outside, you can layer up underneath it for colder days, or wear it over a tee for the warmer ones. You don't have to overcomplicate it when wearing denim, in fact, it's actually better if you keep it simple and minimal. Wear it with a plain white tee, a pair of jeans and some decent sneakers. You can even go double denim with it, especially if you go with black denim. But even if you decide to go with a lighter colour, you can still pull it off if you combine them smartly.
Mac Jackets
The mac is the ideal warm or wet weather jacket. There are several variations of the Mac – hooded, smart and rain, making it a great outer layer choice for any outfit. You can wear a smart mac over a plain, casual shirt, pair it with some chinos or trousers, and finish it off with some shoes. On the other hand, you can wear a hooded mac over a T-shirt, put on some jeans, and finish the look off with a fresh pair of sneakers. The mac helps create that smart casual look, and you can even put a hoodie under it if it gets too cold.