As the temperatures start dropping and we wave summer goodbye, there is one exciting thing on the fashion horizon that makes me glad winter is coming – layering and accessorizing my outfits. Yup, details matter big time and probably one of my absolute favourites for this season are hats of all kinds. They are literally outfit transformers which can take a combo from "dull" to "wow" in a matter of seconds. But the trick lies in not just buying the coolest piece you come across, but styling it appropriately.
This season, the IT colours to have in your closet are deep blue and red, military green, brown, beige, and of course, the ever trending black – often featuring elegant details such as bows and ribbons. The best thing about these accessories is that you can rock them with both casual and more elegant outfits, be it a simple sweater and a jeans combo or a more elegant night-out outfit.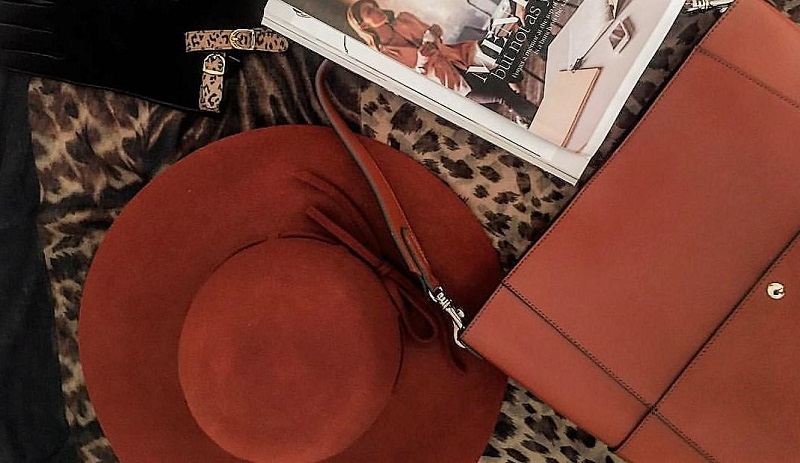 Your Wide Brim Fedora Aura
A woven wide brim fedora is the ultimate street style accessory to crown your favourite fall outfit. It's the one piece to reach for when heading out in town to run errands, to grab coffee with a friend, or even when heading to classes. Furthermore, this type of womens wide brim hats is rather cozy and stylish – it possesses all the features that a functional winter accessory should have. Wide brim fedoras in beige and deep red are particularly popular this season and look best when paired with a military style coat which has been all the rage since it returned to the fashion scene last season. The rule of thumb is to choose a colour that won't entirely match your outfit, but rather break up a monotonous look. Fedoras and womens wide brim hats pair amazingly well with always on- trend fall plaids, plus, they're easy to dress up with skirts and blouses as well.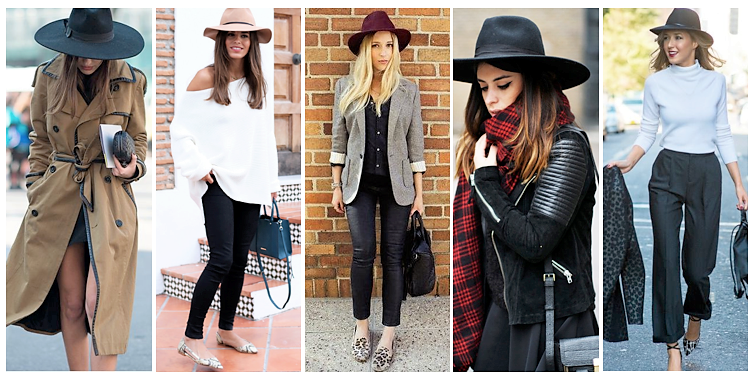 The Beanie Genie
You can never go wrong with a simple yet fashionable beanie to keep yourself warm and good looking. These fashionable accessories have been around for many, many years and this season they are probably at the peak of their popularity as their design has greatly evolved. How to combine it? Whatever you do, make sure to avoid pairing a beanie with a classic coat as it will create a rather unbalanced look, unless you want to make a shocking impression, that is. For the ultimate chic look, combine them with cool pieces of clothing. For instance, combine them with a padded jacket and jeans, wearing wedge boots, flats, or high heels – just make sure to complement this look with a big or a medium-sized handbag to round up your street style. A beanie can also be the finishing touch for a tunic dress which you can wear over leggings or jeans.
Flat & Baseball Hats Are for the Cool Cats
Regardless of the fact that these two similar styles of caps with overall shape and a small visor in front were originally meant for men, fashion evolution has made them the ultimate cool-girl staple in the past couple of years. So, when looking for the ideal autumn/winter befitting headwear type, think no further than flat and baseball hats. These cool styles will pair perfectly well with your ripped jeans and a chunky knitted sweater outfit. Add some of your collection of cool sneakers to this look and a pair of sunglasses for a real street-style adept. For running your weekend errands, top off a pair of casual denim and your favourite chunky sweater with a classic baseball cap preferably upgraded in suede.