Despite being extremely small components, fasteners are essential. There are many types available on the market, including screws, nails, spring clamps and staples. In this article, we'll talk about all the different types you can find online and in hardware stores.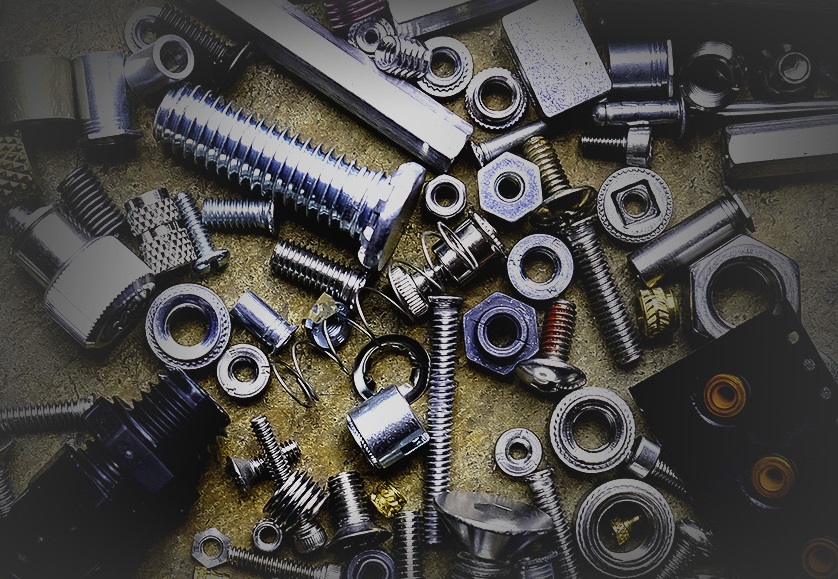 These little components can be manufactured from a wide assortment of metals, including:
Zinc-plated steel – most commonly used in dry places and indoors, inexpensive and provide moderate corrosion resistance;
Hot-dipped galvanised steel – ideal for outdoor use with improved corrosion resistant properties;
Stainless steel – ideal for any application, as they have excellent corrosion resistance properties;
Brass and bronze – used for decorative purposes, sleek looking with decent corrosion resistance properties;
Alloy steel – commonly used on furniture, hard but delicate, low corrosion resistance properties;
Chrome-nickel-plated steel – provide a polished, smooth appearance.
As you can see, different materials are used for different purposes. If the appearance of the fastener is important, then brass, bronze, nickel-plated steel and chrome-plated brass are the best looking. If corrosion resistance is what you need from the fasteners, then go for stainless steel.
Besides the wide array of materials they are made from, there are a lot of different types of fasteners depending on what they're used for, including:
Nuts – used for through-hole applications. They feature a threaded middle and flat edges on the outside;
Washers – used to distribute load. They feature a circle of metal with a circular hole in the middle;
Carriage bolts – used for joining wood, they prevent spinning during installation and feature a smooth head with a non-threaded portion of the stem;
Socket screws – used for construction and engineering, feature an opening for the Allen wrench or other socket implement, similar to the carriage bolt;
Lag bolts – used for landscaping and wood construction, they feature a sharp point and a hexagonal head with a threaded screw;
Sheet metal screws – used for plastic, wood, fiberglass and sheet metal, they feature a sharp point, fully threaded with flat head;
Machine screws – used for fastening metal parts together, similar to the sheet metal screw but are usually used with a tapped hole or a nut;
Hex bolts – used for construction and machinery, they feature a hexagonal, flat head and a finely threaded stem and smooth part of shaft;
Wood screws – used for fastening wood and other types of soft material, they have a flat, round head and a smooth shank for pulling two pieces of material together.