Have you ever walked into a room and instantly felt transported to a different time and place? Well, you can achieve that feeling of nostalgia and comfort in your home through traditional design. This style is all about creating an atmosphere of warmth and elegance, incorporating classic elements and timeless pieces.
Whether a fan of ornate woodwork or refined textiles, this style offers a wide range of options to make your home feel cosy and inviting. In this post, I'll give you some tips and tricks to help you create a space that's both classic and comfortable and with a lovely traditional charm!
Large Rugs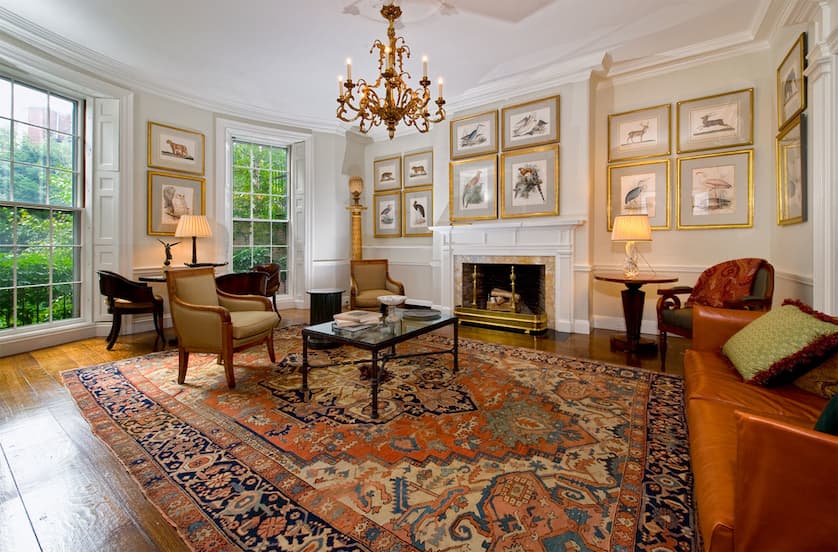 When it comes to this popular design style, large ornate traditional rugs are a key element that can tie a room together and add a touch of elegance and sophistication. Each rug is made with high-quality materials and features intricate designs and patterns sure to catch the eye. From classic oriental designs to more intricate geometric patterns, these pieces are true works of art that can transform a room.
One of the great things about traditional floor rugs is that you can use them in different spaces, from living rooms and bedrooms to dining rooms and even home offices. They are versatile enough to complement a range of furniture styles and colour schemes, and they help bring a sense of warmth and comfort to any room.
One of the reasons why traditional oriental rugs are so popular in interior design is because they have a rich history and cultural significance. In the past, they were made by skilled artisans using techniques passed down through generations and often featured symbolic motifs and patterns that were steeped in tradition and cultural heritage.
Buying traditional rugs can be a daunting task, though, especially if you're not sure what to look for. Here are some things to keep in mind when you're in the market for a rug:
Size: This will depend on the size of the room, the furniture in the room, and the rug's purpose. If you're shopping for a living room, you want to choose one that's large enough to accommodate all of the furniture in the room;
Material: Traditional rugs come in a variety of materials, including wool, silk, cotton, and synthetic fibres. Each has its pros and cons, so it's important to consider the durability, texture, and maintenance requirements of each material before making your decision;
Design: Do you want a bold, eye-catching pattern or a more subtle, understated design? Do you want it to complement your existing décor or make a statement on its own? These are all important things to consider when browsing through traditional rugs for sale.
Wooden Elements
This style is all about creating a warm, inviting atmosphere that feels comfortable and lived-in, and wood is the perfect material for achieving that goal. It adds warmth, texture, and a touch of natural beauty to any space.
One of the most popular ways to incorporate wood into your home is through furniture. Wooden furniture is a staple of this design style, from the intricately carved details of a vintage dresser to the simple lines of a sturdy wooden coffee table. Whether you prefer the classic elegance of mahogany or the rustic charm of oak, there's a piece out there that will perfectly complement your traditional décor.
Cosy Cushions and Throws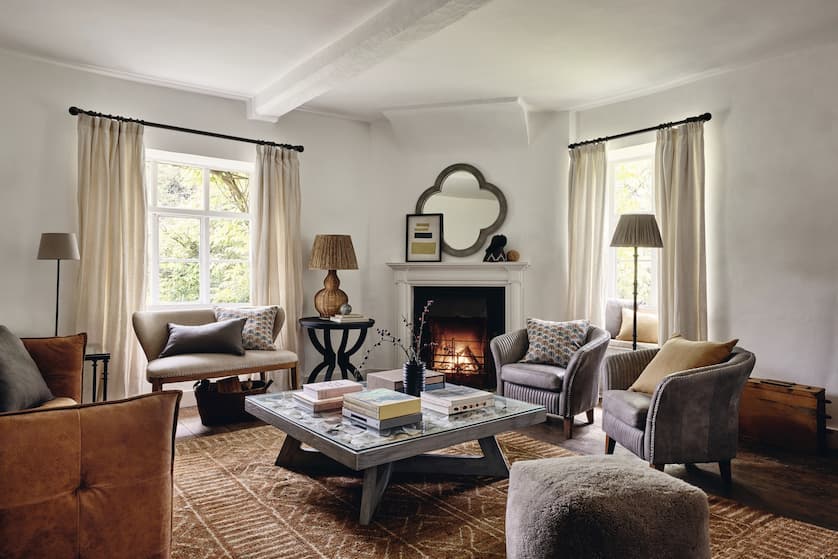 Traditional living areas exude a sense of tranquillity and comfort ideal for welcoming guests. One way to get this cosy feel is through accessories like cushions and throws.
These décor elements are a staple of Scandinavian interior design, but they also play a major role in traditional design. They're the ideal elements that help transform a house into a home.
A throw cushion will provide a soothing visual impact and draw attention to the subtle elements in a space if you place it in the right spot, such as the benches in the corridor, living room chairs, and pretty much anywhere in the bedroom.
Wallpaper
Using wallpaper is a timeless method of decorating your walls and adding visual interest to your space. This upgrade can give your traditional home character and richness.
Certain designs, such as floral and tropical patterns provide the impression of more space or, at the very least, a distinct focal point. On the other hand, using wallpaper with bright colours can add a touch of light in darker rooms where sunlight doesn't enter easily. Pair your wallpaper with low-maintenance plants like succulents, bamboo, or spider plants, and watch your home get transformed.
Statement Light Fixtures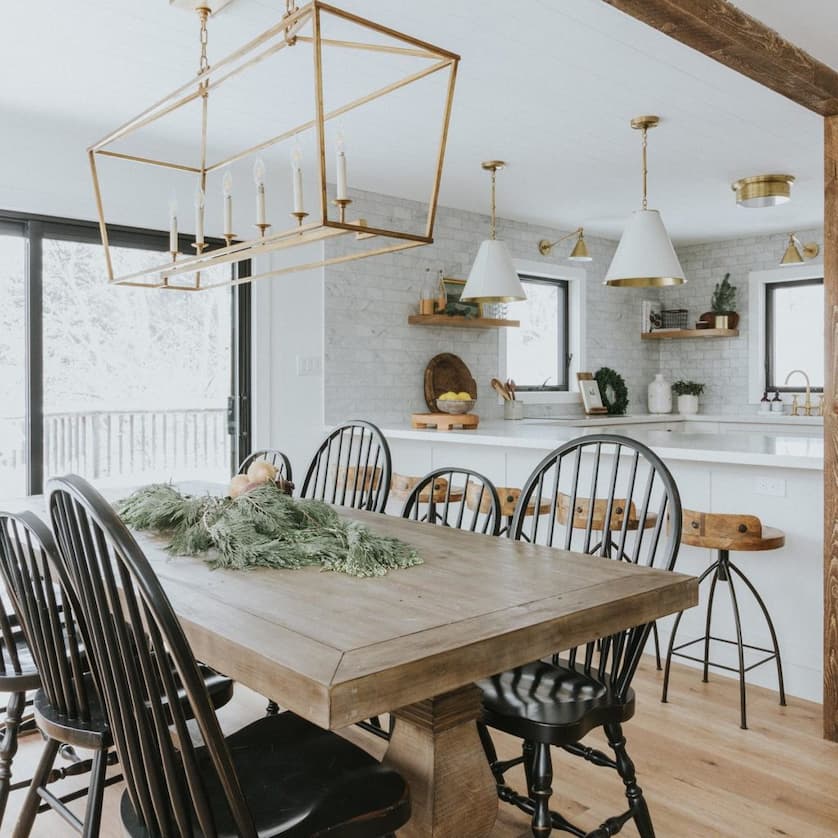 Traditional lighting is the opposite of contemporary lighting, which is all about severe straight lines, plain arms, and neutral tones. The elaborate details included in traditional chandeliers, pendant lights, wall sconces, and table lamps are not only necessary but also resemble those found in furniture or wallpaper.
Go for crystal or brass when it comes to materials. Coatings like bronze, antique gold, and brushed nickel are also widely used in this classic design since they blend well with darker wood furnishings. Some classic chandeliers also have hurricane glass covers or linen lamp shades that soften the light to an ambient glow. When choosing light fixtures, keep in mind that creating a welcoming space is the main goal!