If you thought that your fashion game needs to leave the field now that you turned 50, you have never been more wrong. Just take a look at Sandra Bullock, Halle Berry and my forever favorite fashion icon – Sarah Jessica Parker! I mean yes, it is obvious that they have stylists, makeup artists and hairdressers almost always taking care of their looks, but who says that you too can't look fabulous now that you've marked half a century of a well-lived life?
I could really go on for days on end about this – women age gracefully and just like wine they get better in time. And if you thought that looking stylish and fashionable involves the currently trending ripped clothes only, you need a fresh look on fashion. Let's help you out a bit here, I know fashion can seem scary.
Dresses
My favorite season transition has to be the one from winter to spring! I mean, I can barely wait for warmer and sunnier days when the weather is warm enough so that I all I really need to get out of the house is just one piece of clothing. A dress! The best ladies dresses for over 50 are flowing and go below the knees. Don't bother about bodycons – it's not about them anymore. And if you are aiming for that timeless elegance, rock the little black dress. Who says it is not age-appropriate? Just tweak the style a bit but yeah – go for that black dress anyway if you have somewhere important to be. You are sure to turn heads – that I can bet on.
Denim
Just like you loved wearing jeans when you were in your twenties, you can now go back to this trend if you have been neglecting it. Go for dark wash, breathable jeans that have an elastic waist so that you feel comfortable and the fabric does not dig into your tummy. Bootcut looks great on older women, just like mommy jeans do. Drop the old versions though, and buy brands that are constantly designing new models and cater to older women.
Beach Clothes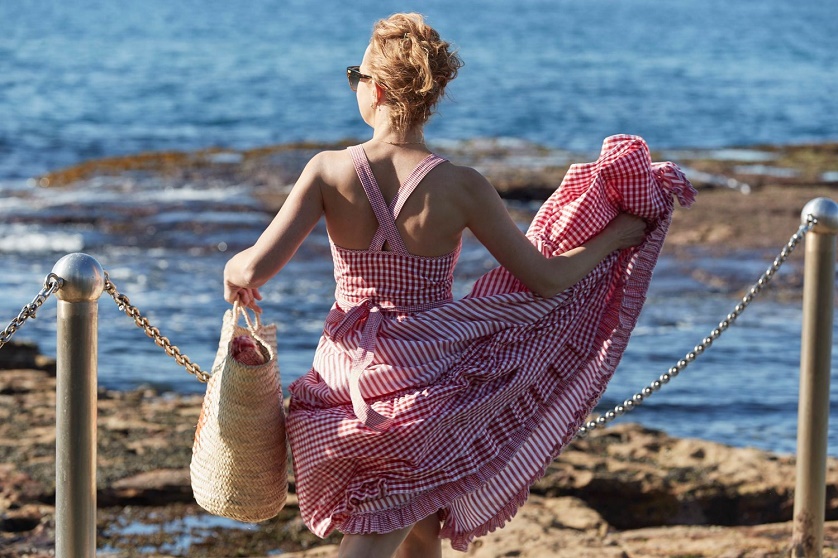 Once that winter is over and the weather is finally beach friendly – shop for your new beach ladies dresses for over 50. Let your days by the ocean be all about ruffles, breathable trousers, flowing tops, one-pieces dresses, sarongs, and all things beachy – without overthinking and flinching. Just go have fun – life's always better when shoes are optional.