As one of the leading causes of disability and chronic pain in Australia, it's no secret that rheumatoid arthritis can be a debilitating condition. But being diagnosed with arthritis doesn't mean you cannot lead a fulfilling and comfortable life. Today, there's a huge variety of practical arthritis equipment designed to assist you in your day-to-day activities and help improve your comfort and safety. With the help of the following aids, arthritis sufferers can have more freedom to do anything they want to.
Aids for Everyday Living
Making small adjustments to your home with arthritis equipment can make many everyday activities more joint-friendly. For instance, if turning doorknobs feels painful, installing doorknob adapters can make the make it easier to open doors. The homes of people with limited mobility who depend on a wheelchair or rollator to move around should be fitted with ramps that allow them to safely transition from one room to another. On the other hand, if the person has no problem with mobility but faces difficulties with stability, grab rails lining the walls can give him something to grip on for support in order to move around safely.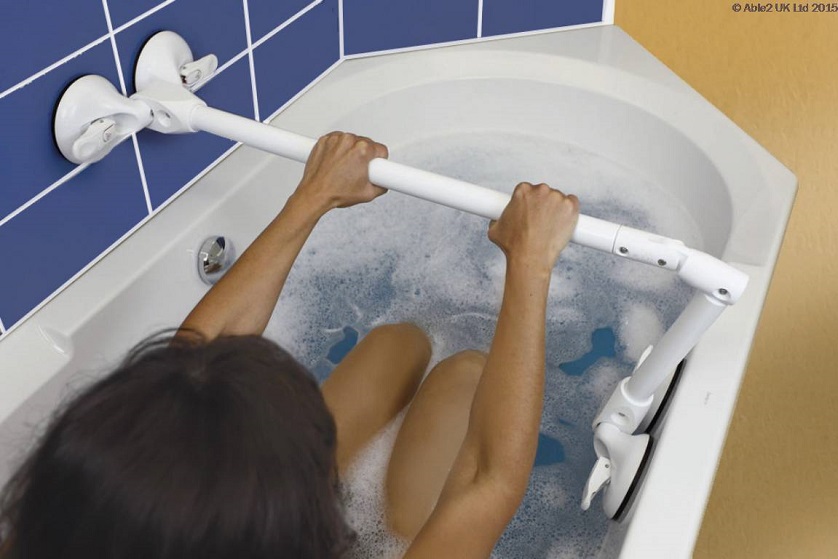 Aids in the Bathroom
The combination of water and slippery surfaces makes the bathroom a place where falls can easily happen. For that reason, it's important to properly secure the bathroom by placing non-slip mats around key spots such as inside and around the tub or shower cabin. Additionally, grab rails can make it safer to sit on the toilet seat or get in and out of the bath or shower. If the person has trouble to get in and out of the toilet, an elevated toilet seat can make it easier.
Aids in the Kitchen
Arthritis equipment for the kitchen can greatly help with preparing food, eating, cleaning up, and overall independence. Fitting specialized tap turners over the tap handles can make using your kitchen sink as easy as it always was. Reach extenders can help you retrieve items from the shelves of your kitchen cabinets. Jar openers can help you open up lids without putting pressure on your joints. You can even serve food on the table without having to carry heavy loads that – a wheeled cart or island can make moving food from the worktop to the tabletop much easier.
Aids for Personal Grooming
Getting dressed can be especially hard on the hands. But with the help of dressing aids, people with arthritis can preserve their privacy. Tools like for instance, zipper pullers, velcro straps, sock pullers, and long-handled shoe horns can make dressing up easier and faster.