Lighting is a crucial element when it comes to creating an inviting home atmosphere. Each area of your space needs to be perfectly lit generally speaking, but when it comes to setting the mood or making a specific space more appealing and dazzling, table lamps are the best way to go about it. They have been present on the market since the dawn of electric lighting which means they are a pretty important part of every home. Consequently, there's more than one subtype, which is good news for when you want to choose something to suit your home perfectly. So, let's go through the main subcategories.
Ambient Table Lamps
The first and most popular subcategory of table lamps are the ambient table lamps. They can be taller or shorter, wider or narrower and can be found in a range of different styles and designs. They are great for improving the ambience in a space, making it look more appealing and stylish. For example, a lamp with a cone-shaped shade and a metal, thick body is ideal for modern and contemporary homes, while one that has a trapezoid shape and a classically inspired body with curves is ideal for classic, vintage and Victorian era inspired surroundings.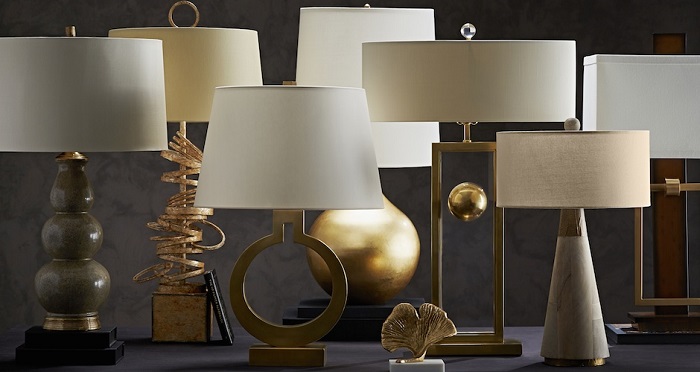 Desk/Task Lamps
The desk type of lighting is way more different than that provided by ambient lamps as these lamps are designed to be flexible and adjustable, in order to complete a task. The main purpose of a desk lamp is to provide you with enough amount of light so you can easily complete a task or project that requires precision without straining your eyes, especially during late night hours. The best thing about a desk lamp is that it can complement the style of your home décor while helping you with your tasks and just as with ambient lamps, you have a large selection of desk lamps to choose from, ranging in style, size and colour.
LED Table Lights
Generally speaking, LED table lamps can be enlisted in both the ambient and task lighting category, but thanks to their unique technology, usually they are put into their very own separate category. These type of lights use less energy when compared to the traditional incandescent and fluorescent bulbs and last much longer. But out of all things, the most important aspect about LED table lights is their unique design that is ideal for modern, minimalist and contemporary spaces.
Now that you know all the types of table lamps, it is time to consider your needs and make the right choice. Just don't forget that the size of your space matters too. For example, if you put a smaller table lamp in a larger space, the lamp will look too small compared to its surroundings, but most importantly, you won't receive the needed amount of lighting.