Have you ever wanted to connect to the roots and leave modern life behind for a while so you could be more in touch with nature? If this is the case, then you're most probably a camper by now, same as me, and since it happens more often than not to get the urge to take to the road, getting an RV is the best decision you can make. Honestly, what could be better than having a home on wheels? You can have a different neighbourhood whenever you wish, with a variety of breathtaking views and surroundings (What's not to like?).
However, as a camper with a bit more experience now, I can say if you expect your RV to feel like home right away, you're in for disappointment. There are days when weather won't be your ally even with all the forecast checks, and there won't be the chance for much time outside as you'd like, which is why it's important to invest some creativity, time and money in your interior décor so you turn your home on wheels an actual home on wheels to your taste.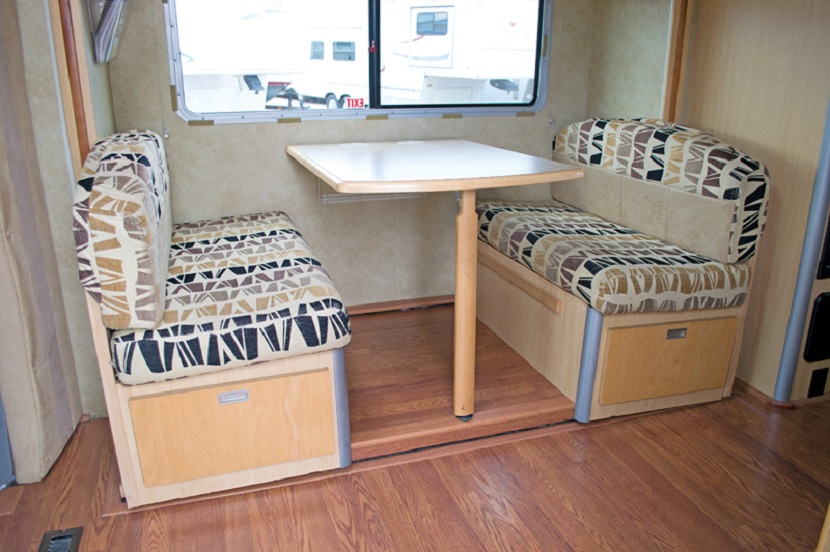 Since eating takes up a large portion of our lives, what and how we eat is more than important. Not being satisfied with the table that was already part of the RV when I bought it, I got to the quest for the one that would make my meals feel enjoyable and I was surprised by the plenty of choices of RV tables for sale.
From the very compact, to foldable, there is a table for everyone's needs. Family meals are essential to me, and I couldn't imagine omitting them from on road adventures. If you think a table doesn't have much of a role in interior cosiness, you're wrong. So, if your excuse to leave family meals out of the picture when camping is the lack of space and inadequate table, just take a look at the RV tables for sale and it won't be a valid excuse for long.
Next, sleeping. We all know we spend a third of our lives getting the z's, but a mattress isn't all there is to cosiness, it's pillows and covers too! Just because it's camping, doesn't mean you have to spend nights in a sleeping bag. Your RV can provide the comfort a five star hotel does. Not having the right pillow or proper cover for chilly nights can disrupt your sleep. Besides, they can also play a role in the interior style with their colours and patterns.
Then again, when it comes to style that's what you have rugs and curtains for as well. You can further add a personal touch by using the beauty of flowers and matching pots to decorate your space and liven it up, as well as turning to art for adding some more dimension, be it with paintings or sculptures. Now, with all these aspects considered, prepare to be amazed by the ending result. Your RV would be so cosy you wouldn't want to part from it.