Even though traditional mail isn't used nearly as much as it was up until about 20 years ago, mailboxes are still ubiquitous. And why wouldn't they be? They're still incredibly functional, yet affordable additions to our home's exterior, and they can actually enhance your property's value. Contrary to popular belief, there are quite a lot of mailbox manufacturers that create both contemporary and vintage models.
Buying a mailbox can be pretty straightforward if you know what you're looking for in one. However, picking the right mailbox for your property takes some careful consideration as you'd want it to fit in your exterior décor and represent your style and character at the same time. As aforementioned, there are countless different types of models in terms of the materials they're made from and the type of mount. The most commonly used materials for manufacturing mailboxes include wood and steel. But not all wood and stainless steel ones are the same.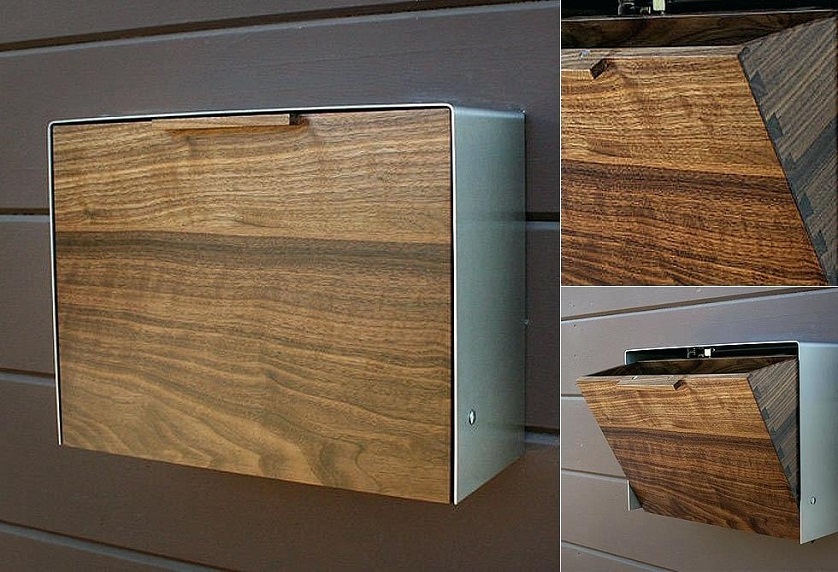 For that reason, look for a wooden mailbox that's made of quality timber, one that's durable but also aesthetically pleasing. A quality wooden mailbox will usually require less maintenance, while still providing a great aesthetic value to your home. Additionally, it should provide dimensional stability, and great durability to withstand the elements and the test of time. Accoya is one of the best types of wood for mailbox construction as it features an earthy, rich colour and a very sleek aesthetic appeal. Accoya is also UV and moisture-resistant, making it ideal for outdoor settings.
Similarly, a steel mailbox should be made from high quality steel, stainless preferably. Stainless steel is corrosion and rust resistant, and it's incredibly durable. When a stainless steel construction mailbox is paired with stainless steel fasteners and hinges, you get a lifelong robust mailbox that will last you generations.
Regardless of the type of material the mailbox is made of, there are three basic mount types. A fence mounted letterbox is one of the most common mailbox solutions. Unlike the fence mounted mailboxes of the past, the contemporary models are less susceptible to vandalism, and can blend in perfectly within an existing fence. Fence mounts allow mailmen to drop mail without having to enter the property, and it allows you to safely get your mail from the inside of your yard by opening a lock-protected door.
Alternatively, you can get a wall-mounted mailbox, and have the mailbox integrated into the siding of your home. However, when picking such a model, you should consider getting a colour and a material that won't disturb the look of your house. You can also have your mailbox installed by the curbside on a post, however, these mounts are prone to vandalism, and if not installed properly they can get ripped off the ground by strong winds.