The hallway is usually the first room that your guests see upon entering your home, therefore, it is the perfect chance to leave a good impression. However, the hallway is not just a space designed to get you from room A to room B, you can use it much more wisely to show your personal design style. One of the worst mistakes people make when it comes to hallway decoration is that many tend to overdo it. The trick is to find something that is eye-catchy but still does not disturb the overall ambiance.
Consider hanging some cute artwork or maybe a mirror at the end of the hallway to give the space some direction. Adding a small rug is always a good idea as rugs give a more homey and cozy feel. And of course, do not forget about the crucial piece of furniture that ties everything together – the hallway console table.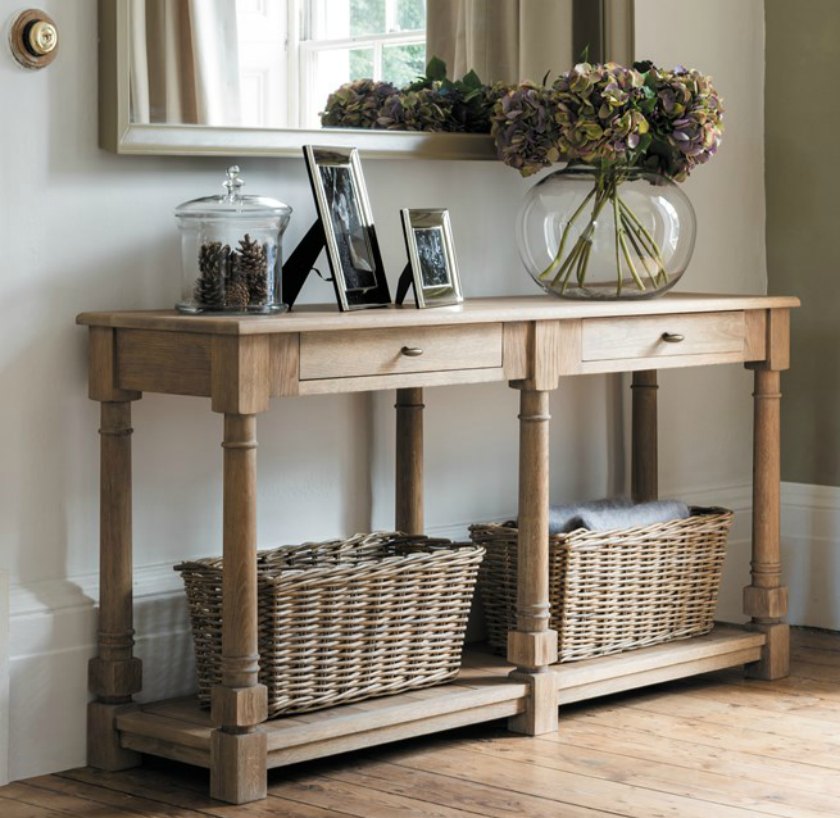 Whether you are a lover of antique furniture or are more of a modern type of person, you can always find what you're looking for from the wide array of hallway console tables on the Australian market.
When choosing one, go for a simple but elegant design that will add functionality to your space and will act as an important design element at the same time. This way you will have the freedom to style it up however you want to. Remember, details matter big time. So, if you decide to decorate it in any way, do not forget that details can either make or break its look.
There are many creative ways to make simple hallway console tables more personal. Put your imagination to use. What do you want your console table to say about you? If you have a green thumb and are proud of your plants, you can showcase some of your favourites. Furthermore, if you are a DIY enthusiast, you can freely display some of your DIY frames with pictures of your loved ones. For all the book lovers, a console table can make for a cute mini-library.
Don't forget that there's also some space left above the console table that you can use efficiently. If you are into buying art, or are an artist yourself, the free wall space above the table can serve as the perfect spot to hang your favorite works of art. Also, for those of you who love checking out in the mirror before heading out, here's an idea: put a stylish and well-designed mirror just above it. You can even store some of your beauty essentials, perfumes and whatnot in the hallway console tables drawers.
All in all, a nice simple console table can have a variety of uses. Just pick the one you really like and see how it takes on a life of it's own while also adding life to your hallway.